By Gail Kalinoski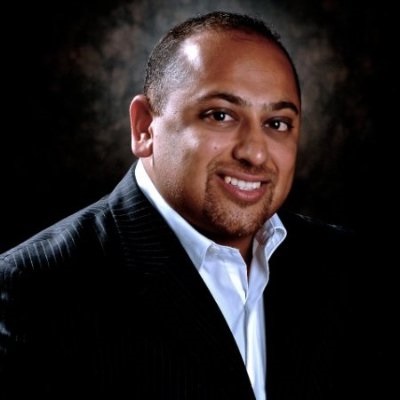 First Capital Real Estate Trust Inc. has acquired a 92 percent indirect ownership interest in Township Nine, a 62.6-acre mixed-use development project in Sacramento, Calif., that has been appraised at $78 million and is expected to eventually have up to 2,400 housing units, 840,000 square feet of office space, 150,000 square feet of retail and 20 acres of parks and open space.
"We are proud to partner with local Sacramento developers on this extraordinary project," Suneet Singal, CEO & chairman of the board of First Capital, a public, non-traded REIT, said in a prepared statement. "We believe that this project will unlock tremendous long-term value for our shareholders and the City of Sacramento."
Township Nine, which has been in the planning stages for several years, is part of a larger redevelopment of Sacramento's River District where a former rail yard is being revived. The Sacramento Housing and Redevelopment Agency and the City of Sacramento have invested more than $100 million in federal and local funds to transform the River District from an industrial area to an urban mixed-use district. Located along the American River, the district will also be the new headquarters for the California Highway Patrol and California Lottery, and possibly a new Major League Soccer stadium. Township Nine will be located on the Regional Transit's light rail extension, which provides direct public transit to downtown Sacramento, and has already won at least one award for transit-oriented development.
"We are incredibly excited to partner with First Capital and bring our award-winning, transit-oriented development to life," said Steve Goodwin, a California developer and partner in the Township Nine project. "With central downtown Sacramento to the south and the American River to the north, the T-9 development is poised to have a catalytic effect on downtown Sacramento's already flourishing housing market and urban lifestyle."
Located one mile from downtown Sacramento, the project will include a variety of housing units, including apartments, townhomes, lofts and condos. The first residential development—a 180-unit affordable housing property known as Cannery Place Apartments—has already been built and consists of 90 one-bedroom and 90 two-bedroom units. The Sacramento Business Journal reported the project also included about 8,000 square feet of retail space. The next residential development will be construction of 72 townhomes called Victory Park, according to the business journal.
The deal comes about five months after First Capital, a Sacramento-based real estate and investment firm, expanded to the East Coast with the $175 million acquisition of United Realty Advisors LP, a New York-based company that was the external advisor to United Realty Trust Inc., a public non-traded REIT that focuses on retail, office, hospitality and multifamily properties. First Capital and its affiliates transferred 28 assets to the REIT before the Sept. 15 closing of that deal. Singal said then that the United Realty acquisition allowed First Capital to expand its platform capabilities with a firm that shared its value-add and opportunistic investment philosophy.
Also in September, Singal told the Sacramento Business Journal that the firm was in negotiations to acquire a master-plan community in Sacramento. A spokesperson confirmed to CPE that Township Nine is the property Singal was referring to in the fall.