September 23, 2011
By Barbra Murray, Contributing Editor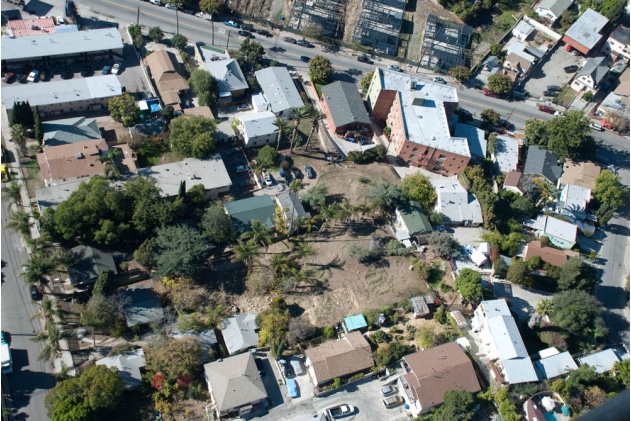 Fifteen Group has been on a bit of a buying binge in the metropolitan areas of Miami and Los Angeles. The company shelled out $65 million in cash on various investments, predominantly in the multi-family sector, over the last several months.
In Miami, Fifteen Group acquired distressed debt instruments on a six-acre site near the Midtown Miami mixed-use development; a two-acre parcel along the Biscayne Bay that can accommodate the development of 300 multi-family units; and the final judgment secured by the remaining unsold units at the Platinum condominium building and a neighboring 2.7-acre waterfront site. In addition to the distressed-debt instruments, Fifteen Group snapped up the direct fee interest of two developable land parcels in the Design District.
"Our recent acquisitions reflect our belief that the corridor connecting downtown to the Design District will continue to become increasingly desirable areas for future development," Mark Sanders, co-founder of Fifteen Group, said. "As condominium supply continues to dwindle, especially for waterfront product, and the momentum continues growing within the Design District, Midtown and Omni areas, we believe these sites are well-positioned for the next cycle of development." Fifteen Group's purchases in the Miami area extend beyond the city limits; the firm also acquired the 268-unit Meadow Brook Preserve in Naples.
In Los Angeles, Fifteen Group bought a nearly 1.5-acre parcel, previously destined to sprout a 60-unit condominium complex, in the trendy Silver Lake neighborhood, and a one-acre site zoned for an 18-unit project known as Morton Village in the neighboring Echo Park community. The company expects to have building permits in hand for Morton Village by the first quarter of next year.
Fifteen Group's faith in the Miami and Los Angeles multi-family markets is well placed. It's not happening all across the country yet, but in Miami, the condo market appears to be making a comeback and Fifteen Group will not be alone in plans to capitalize on the rebound. "The steady recovery in the for-sale segment of the housing market driven by foreign buyers has generated preliminary discussions regarding new condo projects," according to a report by Marcus & Millichap Real Estate Investment Services.
And in Los Angeles, where a soft housing market and decreased development continue to spur renter demand, any apartment projects the company decides to pursue at its recently acquired land will find a receptive audience. Apartment vacancy rates continue to plummet in the city, dropping to 4.4 percent in the second quarter in what amounts to a year-over-year decline of 110 basis points, as per Marcus & Millichap.