October 24, 2011
By Nicholas Ziegler, News Editor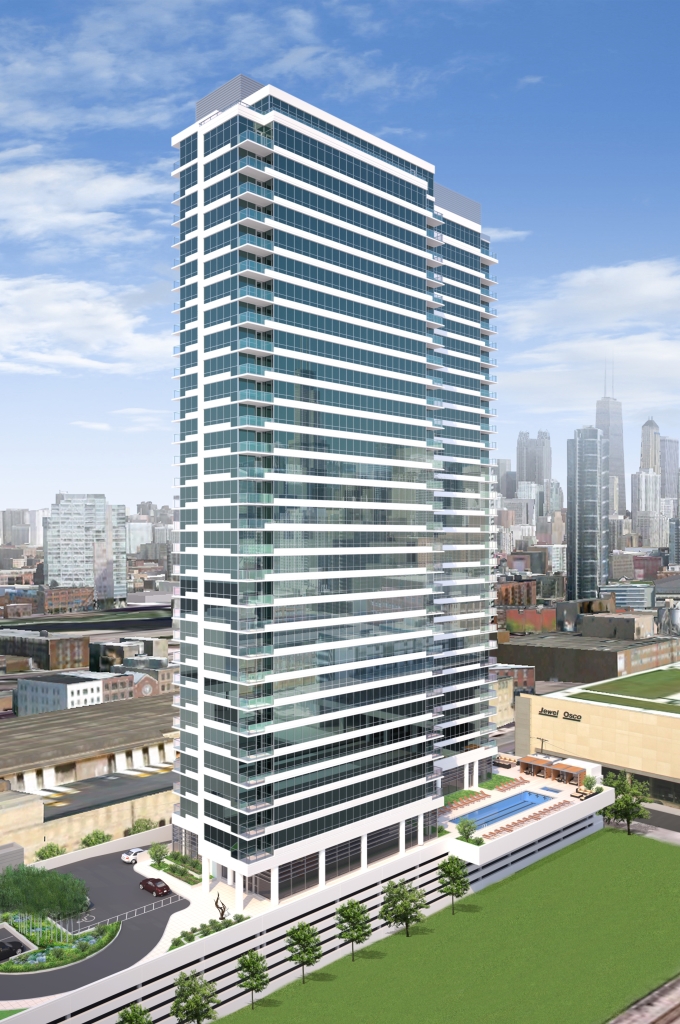 It's been seven years since Chicago-based Fifield Cos. began building its K Station apartment tower in the Windy City, and now it's looking to capitalize on a hot rental market by beginning construction on the development's fifth, and final, tower in conjunction with national developer Wood Partners. The 34-story building, K2, will include more 496 living units and 348 parking spaces.
Randy Fifield, vice chair & principal with Fifield, was excited about the new tower, calling K2 "the grand finale" to the K Station development. "With the shift from home ownership to rental, as well as positive job growth in downtown Chicago, the city continues to absorb 2,000 new rental units per year," he said. "Even with the recent announcement of 2,000-plus new apartment units, the staggered deliveries of these buildings in 2013 and 2014 will only satisfy half of the current rental demand."
Fifield had a point, because multi-family properties are hot and getting hotter – thanks, in part, to tightening credit standards for home ownership. According to our sister publication, Multi-Housing News, developers' sentiment for building multi-family units has increased dramatically of late. The National Association of Home Builders' Multifamily Production Index for market-rate rentals hit 51.7 in the fourth quarter of 2010, marking the first time the number has breached 50 since the second quarter of 2007. One year ago, the market-rate MPI was just 22.1.
K2 is the first Chicago-area development for Wood Partners and will contribute to the company's more than 4,000 units started nationwide this year.
Construction funding for the $175 million project came from a variety of sources, including Chicago-based The Private Bank, Comerica Bank, Fifth Third Bank, Cole Taylor Bank and Bank of the West. K2 will be built at on a one-acre site at 365 N. Halsted St.