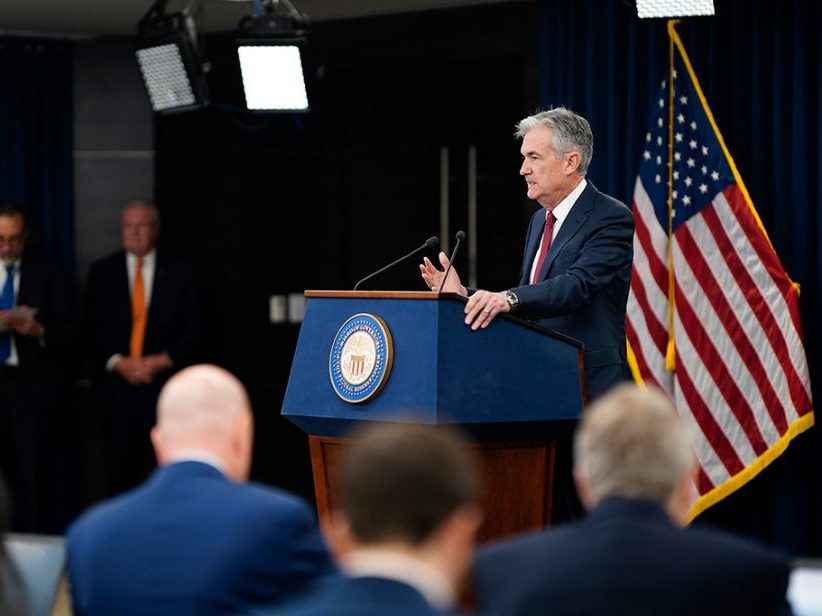 Taking a step not seen since the Great Recession, the Federal Reserve announced on Wednesday afternoon that it will lower interest rates by 25 basis points. The widely expected move comes as the U.S. economy is in the midst of its longest sustained period of economic growth. The Fed cited what it called "implications of global developments" and "muted inflation pressures" as factors in its decision to lower the benchmark federal funds rate.
Powell's announcement comes on the heels of a June announcement from the Fed meeting that hinted at future rate cuts if the current economic expansion continued to weaken. Most observers predicted that a rate cut would follow the two-day meeting of the Federal Open Market Committee.
This past December, Federal Reserve Chairman Jerome Powell announced the fourth and final interest rate hike of 2018, a quarter-point hike from 2.25 to 2.5 percent. At the time, Powell cited a healthy U.S. job market and the economy's strong growth as reasons for the increase, which was also intended to help tame inflation. The bank also cut the projected number of hikes for 2019 from three to two.
---
READ ALSO: Top Concern for CRE Execs: Interest Rates
---
---
The decision to cut the federal funds rate came as no surprise to Heidi Learner, chief economist at Savills, who believes that the move will have little stimulative effect on commercial real estate markets.
"I always saw this as more of an insurance policy against contagion of a slowdown that's happening globally," Learner told Commercial Property Executive. She expected the announcement to provide a better indication of the central bank's next moves.
"It's not clear after the press conference today that the Fed will (lower rates) another 25 (basis points) in September, and perhaps the market was looking for a little more clear signal of what lies ahead," said Learner. Another rate cut in 2019 could signal a slowing U.S. economy, she added.