Harbor Group Names Stoner CFO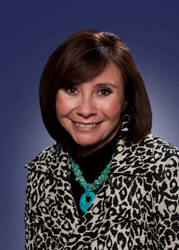 Harbor Group International L.L.C. has named Carla Stoner CFO. She will oversee all financial aspects of the company, including reporting, accounting, information technology, human resources, and tax and treasury functions.
Prior to joining Harbor Group, Stoner served as executive vice president & CFO of CW Financial Services. Additionally, she has held executive-level positions with both Olympus Real Estate Partners and Aimco. Before her work in the real estate industry, Stoner served as an auditor at the former Touche Ross (Deloitte). Harbor Group International currently has a portfolio valued at approximately $3.8 billion, owning more than 10.5 million square feet of commercial properties and in excess of 24,500 multi-family units.
Herzog Joins UDR as CFO
UDR Inc. has hired Tom Herzog to serve as the CFO & senior vice president of the multi-family REIT. He comes to the firm from Amstar, a Denver-based real estate investment firm, where he was CFO. Herzog certainly has the credentials to be a player in the public REIT sector, with CFO stints at two S&P 500 companies, HCP Inc. (2009-2011) and AIMCO (2005-2009). Prior to his CFO experience, Herzog held the position of chief accounting officer at AIMCO, and served as an executive with GE Real Estate for four years.
C&W Appoints Busi to Head Valuation & Advisory Group
Cushman & Wakefield Inc. has promoted Josh Busi to global head of the firm's valuation & advisory group. The advancement means that Busi will assume leadership responsibility for the overall business objectives, recruitment goals and growth of services for the firm's 99 valuation & advisory officers throughout the world. Busi joined Cushman & Wakefield in 1981 in the firm's property accounting group in New York, and was promoted to head of the New York valuation & advisory practice in 1990.
Cotman Joins Cassidy Turley as SVP of Strategy
Cassidy Turley has hired Cathrine Cotman as senior vice president of strategy. She will serve the company's SunTrust account, leading portfolio optimization efforts as the bank seeks to transform its 15 million-square-foot corporate real estate footprint. Cotman will be based in the firm's Charlotte, N.C., office. She joins the firm from Bank of America, where she led a workplace strategy and planning team overseeing a 100 million-square-foot portfolio.
McAuliffe to Lead CBRE M-F Investment Sales
Brian McAuliffe has rejoined CBRE Ground Inc. as senior managing director of the company's multi-housing group. He had previously spent more than two decades—from 1983 to 2005—at CBRE representing institutional investors and public companies in multi-family transactions totaling approximately $4 billion. Before that, he was managing director of RREEF's transactions group. He also served as a chair of RREEF's investment committee, which facilitated more than $20 billion in property acquisitions and more than $17 billion in dispositions during his tenure.
Herren Joins Behringer Harvard as Institutional Sales Director
Casey Herren has joined Behringer Harvard as institutional sales director for the western region. He is tasked with developing institutional-channel distribution strategies for the existing and expanding product portfolio. Herren has more than 10 years of experience managing and servicing investment relationships, new business development and strategic markets. He joined the firm from Dallas-based Highland Capital Management L.P., a credit hedge fund, where he served as the director of business management.
Uranowitz Named President of Gebroe-Hammer Associates
Ken Uranowitz has been named president of Livingston, N.J.-based Gebroe-Hammer Associates, an investment brokerage firm that specializes in multi-family sales. The 37-year industry veteran has risen through the ranks since being hired at the age of 20 by the firm's founders at Gebroe-Hammer's inception in 1975. Under Uranowitz's guidance, the firm recently closed out a record third quarter with 30 multi-family deals totaling 1,000 units and valued at more than $100 million.
Transwestern Hires Mid-Atlantic Government Services Team
Transwestern has expanded its Mid-Atlantic service offering with the addition of a government services team. Peter Marcin and Matt Lynch will now serve as leaders of the government services group based in Washington, D.C. Marcin was previously the executive director & head of Cushman & Wakefield Inc.'s federal practice group, and has been lead broker in more than 10 million square feet of office lease transactions for the government. Lynch has more than 15 years of experience as an attorney and real estate broker, having previously served with the federal practice group at Cushman & Wakefield. He also spent 10 years with the GSA, where he ran the automated advanced acquisition program.