October 17, 2011
By JC Goldenstein,  CREOPoint CEO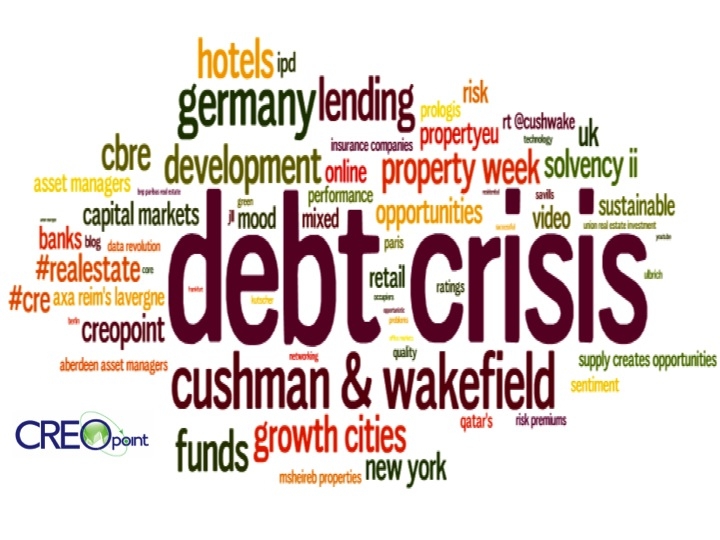 Europe's growing sovereign debt crisis topped the list of concerns at this year's EXPO REAL, which drew 37,000 attendees to Munich Oct. 4-6. The euro zone's challenges prompted mixed sentiment and an intense focus on mitigating risk. Visitor surveys indicated that half of those attending expect no change in the current economic situation; however, fully 25% see conditions worsening. In contrast to the U.S. there was a notable absence of discussion about bank bailouts.
U.S.-based firms dominated Internet buzz, according to CREObuzz, a proprietary ranking of real estate brands by English-language online conversations. Leaders included ARGUS Software, Cushman & Wakefield, CBRE, Jones Lang LaSalle, ProLogis and Real Capital Analytics. They were followed by companies based in the United Kingdom, France and German. The top three most media-covered executives were Laurent Lavergne of AXA, Christian Ulbrich of JLL and Reinhard Kutscher of Union Real Estate Investment.
Despite the show's focus on the host country, cities like London, New York and Paris received significant exposure. In addition, Qatar is now on the radar thanks to the impressive $5.5 Billion sustainable redevelopment project in Doha. Also of note: Eastern Europe and China were conspicuously missing from online media.
(To see how your brand compared with those most mentioned at EXPO REAL, download CREOpoint's study here.)