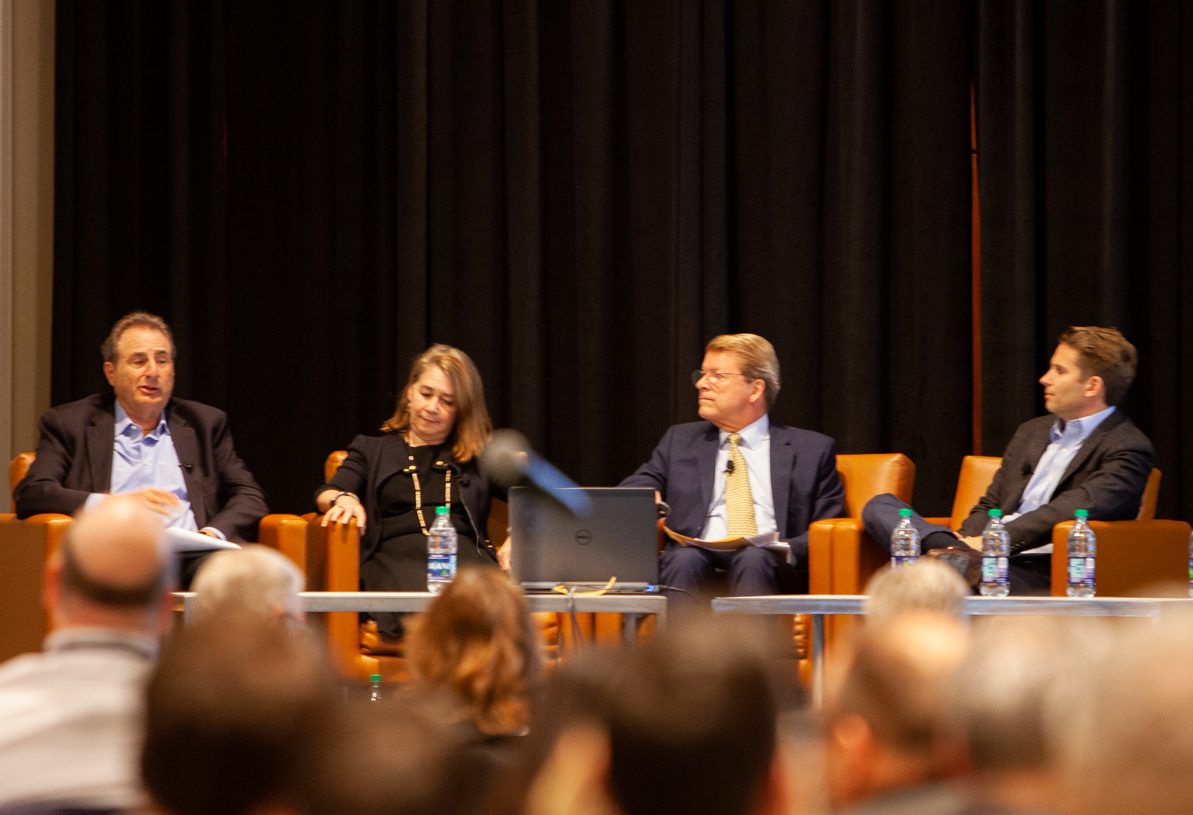 At the ULI Spring Meeting in Nashville April 17, a panel of experts share their forecasts for how the economy and real estate markets will fare over the next three years. The group mostly agreed that the next 12 months will be relatively good for the U.S. economy, with an expected recession anywhere from one to three years away.
"I am a believer the recession is in a three-year hold," said Mary Ludgin, managing director & director of global investment research at Heitman. She added that she's optimistic that it won't be as catastrophic as the last one and it won't be one caused by real estate, like the S&L crisis in the early 1990's.
Ken Rosen, chairman of Rosen Consulting Group & chairman of the Fisher Center for Real Estate and Urban Economics, cautioned that the risk of recession is rising, with a possibility of a hit coming at the end of 2020 or 2021.
"What worries me most, is the huge amount of money out there, not just for real estate but in bonds," said Rosen. "We kept the rates too low for too long."
Rosen also pointed to the ongoing trade war between the U.S. and China, which seems to be approaching an endgame, according to recent reports, as the reason for some of the economic uncertainty.
Caution ahead

The panel, held hours after the government released new Opportunity Zone guidelines, discussed concerns regarding the flood of capital expected to be deployed into Opportunity Funds and why investors should be cautious about how they pick projects.
"It has to be a good deal you would do anyway, and the tax breaks should just be gravy," said Rosen.
Within the real estate market, Ludgin cautioned that suburban office product on the whole is not succeeding, multifamily is overbuilt in many urban core areas and investors should be prepared to play the long game in retail.
She also touched on the issue of climate change and how it could tie into higher taxes for coastal cities that will need to take extra measures to safeguard from severe weather events. "There are giant tax burdens for getting ourselves ready for what extreme weather will do," said Ludgin.