By Diana Mosher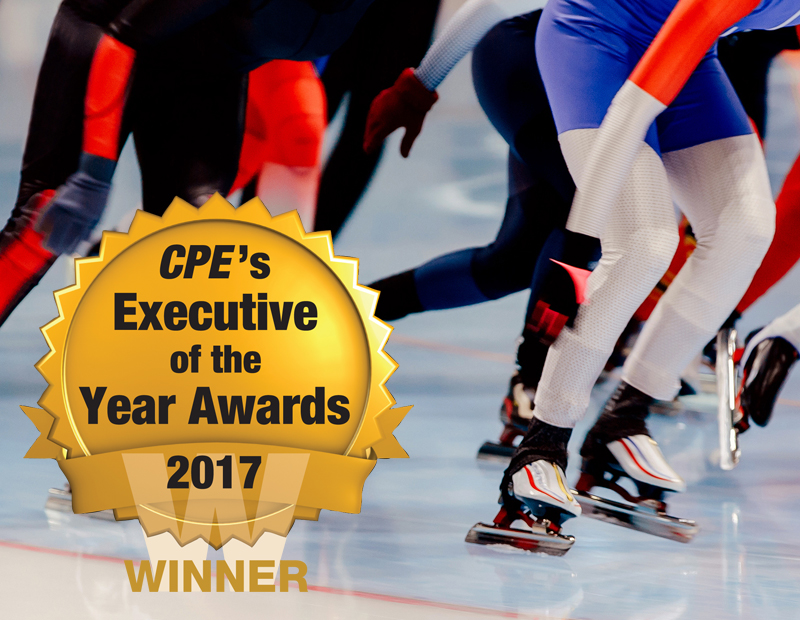 Now in its 21st year, CPE's Executive of the Year Awards program recognizes commercial real estate's top achievers in all of the industry's main business lines, from investment and development to finance and advisory services. Awarded in two categories—first place and honorable mention—winners were chosen by a confidential vote of the CPE 100, an invited group of industry leaders.
Congratulations to all of the executives featured here, who have navigated their organizations through a promising but sometimes uncertain year as a new administration took the helm in Washington. They have grown their businesses in a variety of ways, including record-breaking transactions, innovative mergers and well-timed exits that have resulted in profitable equity offerings. Through strategic acquisitions, these leaders are entering new verticals that position their enterprises for the future. And many are expanding their global reach in unprecedented ways that will result in new opportunities for others in their sector.
The CPE Executives of the Year are admired by their peers, their clients and their employees. They've gone above and beyond to embrace the new focus on social responsibility in a variety of ways—from executing on solar power initiatives to hiring the military—while also demonstrating a keen understanding that truly high-performing workplace cultures are the result of providing high trust and inclusive workplaces where everyone can thrive.
Executive of the Year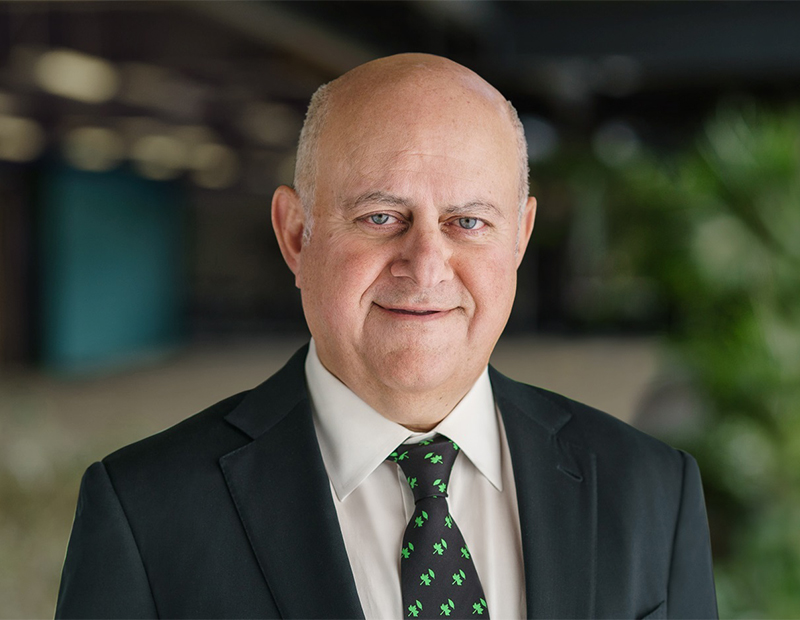 Hamid Moghadam, Chairman & CEO, Prologis Inc.
Headquarters: San Francisco
Years with Prologis: Joined in 2011 through merger with AMB Property Corp.
Prologis by the Numbers: Roughly $1.3 trillion in goods pass through Prologis' buildings each year. The company has $77.2 billion in total assets under management; 687 million square feet owned, managed or under development; 3,307 industrial properties across the Americas, Europe and Asia; and properties in 19 countries. Strong financial performance includes a record high stock price of $64.08 (as of Oct. 30), up 21 percent since Jan. 1, and core FFO up 10 percent year-to-date on Sept. 30 compared to the same period in 2016.
Operational Excellence: Rent change of 22.7 percent in the third quarter of 2017, up from 15 percent in third quarter 2016. Prologis led the U.S. with a record 31.9 percent, marking the seventh consecutive quarter of U.S. rent change above 20 percent. More than 40 million square feet in new leases were signed in third quarter 2017, and 165 million over the last 12 months. Occupancy measured 96.3 percent at the end of third quarter 2017. Prologis achieved its corporate greenhouse gas reduction goal of 20 percent by 2020 four years ahead of schedule. It was rated "A-" by S&P and "A3" by Moody's, making Prologis one of only three REITs with A ratings from both agencies.
Development Pipeline: Prologis estimates $2.8 billion in development starts in fiscal year 2017 (based on third quarter 2017 guidance), up from $2.2 billion in 2016. Build-to-suit projects in third quarter 2017 accounted for 57 percent of starts.
Spotlight on Solar: Prologis completed 165 megawatts of solar energy installations in 2016 and is on track to achieve 200 megawatts of solar capacity by 2020. Prologis trails only Walmart and Target in the amount of installed rooftop solar capacity in the U.S. Seventy-eight percent of the operating portfolio had energy-efficient lighting as of the end of 2016, moving Prologis closer to its goal of 100 percent. Also notable are its 233 sustainable building certifications in 16 countries.
Streamlined Business: Recently the company combined two open-end funds in Europe, reducing the number of co-investment ventures from 21 in mid-2011 to eight today. Over the same period, Prologis doubled third-party assets under management to $30 billion. Prologis now has single-sector leading core open-end funds in both Europe and the U.S., both over $9 billion in assets.
Global Partners: Prologis' scale and global reach give it access to attractive capital sourcing and deployment opportunities around the world. In 2017, Prologis raised more than $5 billion in long-term debt at a weighted average interest rate of 1.7 percent.
Lifetime Achievement Award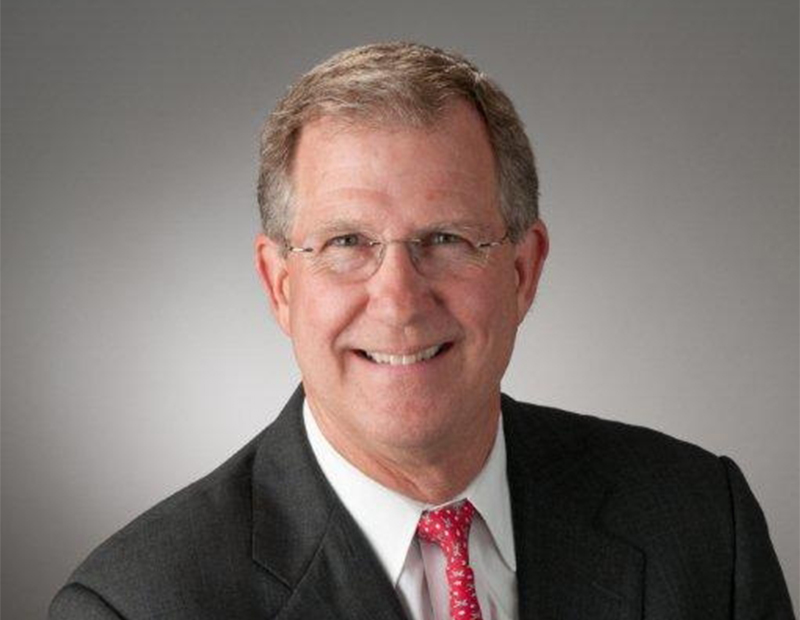 Robert Duncan, Founder & Chairman, Transwestern
Headquarters: Houston
Company Founded: 1978
Creating a workplace where all generations can come together to do their best work has become more challenging since Millennials came of age and joined the workforce. Unlike previous generations, Millennials don't stick around when they're dissatisfied; this can be highly disruptive to any business. While many companies continue to grapple with the new reality, Transwestern has already figured it out. For the second year in a row it has been named one of the "100 Best Workplaces for Millennials" by Great Place to Work® and Fortune.
Transwestern is No. 38 on the list and was ranked in areas such as fair treatment, clear communication, authentic leadership and opportunities for advancement. It was the only third-party, full-service commercial real estate firm to be recognized. Great Place to Work® and Fortune have also recognized Transwestern as a Best Workplace for Women for the second consecutive year, a Best Workplace in Texas and a Best Workplace in Chicago. The company also reached a pinnacle of success when named the No. 1 Best Place to Work in NYC by Crain's New York Business for two consecutive years.
Transwestern's proactive stance on retaining and developing an excellent workforce can be traced back to the leadership of Robert Duncan. As founder & chairman of Transwestern, Duncan has directed the company's expansion from a small Texas development company in 1978 to a diversified global real estate organization.
"As I reflect on the past 40 years since we started Transwestern, what makes me the proudest is the extraordinary loyalty of our people and their relentless dedication to our mission of preeminence," said Duncan. "Our people have always put their hearts into our mantra of continuous improvement in order to become the most valuable real estate resource for each of our clients."
Transwestern provides acquisition services, portfolio and asset management, property management, agency leasing, tenant representation, investment sales, financing, development and research services to owners, investors and users of real estate across the country. Under Duncan's creative leadership, the Transwestern Consulting Group was strengthened nationally. In July, it opened its 35th office nationwide in Nashville, and in 2016 it expanded its services throughout Southeast Wisconsin with the inclusion of the Siegel-Gallagher team. Transwestern boasts specialized competencies in the office, retail, industrial, multifamily and healthcare asset classes. Notably, the management portfolio for Griffin Capital Co. has been expanded to 6.8 million square feet.
Executing on Duncan's vision for the company,. Charles Hazen was appointed as president of Transwestern Investment Group. Its strategy combines macro-market research with local market reconnaissance, resulting in creative investments for investors. Through commingled funds and separate accounts, Transwestern has invested more than $5 billion in private equity capital and acquired more than $12 billion in real estate properties.  In November 2016, TIG closed its first value-add real estate fund with total commitments of $160 million. Partnering with Mirae Asset Global Investments Co., TIG acquired a 591,000-square-foot Atlanta building in a sale-leaseback with State Farm Auto Insurance Co. This transaction mirrors the acquisition of the 2.2 million-square-foot State Farm campus in Dallas' CityLine project last fall.
Transwestern's development arm has constructed more than 150 projects with values exceeding $10 billion. Transwestern Development Co. formed a joint venture with Perseus Realty in Washington, D.C., that expanded the TDC pipeline to 32 development projects. The Washington metro area is a primary target for TDC's long-term growth, and the partnership with Perseus provides deep local ties and market knowledge.
"Through their phenomenal passion for excellence, teamwork and thought leadership, our people are serving clients today in a fashion that sets the standard for our industry," said Duncan. "That makes me ever so proud of our team."
.
The company Duncan has built was recognized for 14 consecutive years by the Environmental Protection Agency's ENERGY STAR program. Further demonstrating a commitment to operational excellence, Transwestern replaced multiple software systems with one integrated, enterprise-wide customer relationship management solution.
Duncan also gives back to the industry as an active member of The Real Estate Roundtable and the World Presidents' Organization. He serves on the Development Board of the University of Texas at Austin, is a Lifetime Member of the University of Texas McCombs School of Business Advisory Committee, is a founding member of the Advisory Council for the University of Texas Real Estate Center, and is a founding member of the executive advisory board of the University of Houston C.T. Bauer College of Business Real Estate Program.
Duncan is a lifetime member of the Greater Houston Community Foundation and past director of the Greater Houston YMCA and St. Luke's Episcopal Hospital System. In 2010, he was inducted into the Texas Business Hall of Fame, recognizing his impact on commerce in Texas and his contributions and service to communities and institutions in Texas. In 2011, Robert was honored by the Cornell Real Estate Review with its Industry Leader Award for creating an exemplary national operating model for serving real estate investors and users synergistically. In 2015, Robert received the Houston NAIOP Howard Horne Legacy Award and was named Visionary Leader of the Year by Scenic Houston.
Duncan's journey of excellence began at the University of Texas at Austin, where he earned a BBA degree in the Business Honors Program, an MBA degree in Finance and an LLB degree. He lives in Houston with his wife, Marcy. They are the parents of six sons.
Investor of the Year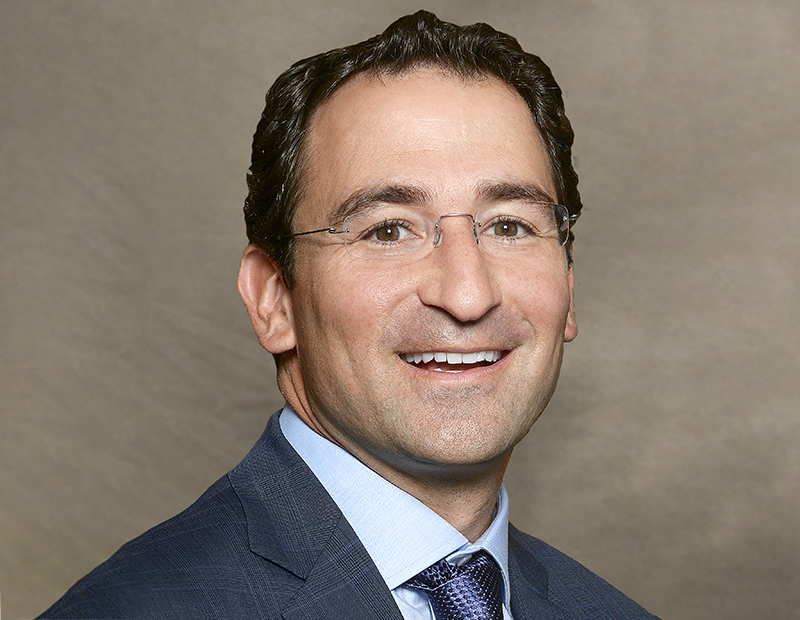 Jonathan Gray, Global Head of Real Estate, Blackstone
Headquarters: New York City
Years as Global Head of Real Estate: 6
Years with Blackstone: 15
Blackstone by the Numbers: Nearly 2,300 employees in 25 offices worldwide, and more than 480,000 people across the globe employed by portfolio companies. As of September 2017, it had $387 billion assets under management.
Breaking Records: Since joining Blackstone in 1992, Gray has helped build the largest real estate platform in the world, with $111 billion of investor capital under management and more than $200 billion in gross assets. Blackstone's portfolio includes hotel, office, retail, industrial and residential properties in the U.S., Europe, Asia and Latin America.
Busy Year: Major transactions in 2017 included the sale of Logicor—the largest private real estate sale ever in Europe—for €12.25 billion, or about $14.5 billion, to CIC. Logicor owns 147 million square feet of warehouses across the Continent. The merger of Invitation Homes with Starwood Waypoint, in a $20 billion transaction, created the largest single-family-for-rent company in the world, with more than 80,000 homes. Blackstone owns 41 percent of the combined company. In 2017, it signed a €11 billion acquisition of real estate and distressed loans in Spain in partnership with Banco Santander from Banco Popular.
Hospitality Exit: Blackstone is almost fully exited from Hilton investments with a series of equity offerings, resulting in $13 billion in gain (the most profitable private equity investment of all time).
Sold on Solar: In November, Blackstone and Ivanhoé Cambridge announced plans to implement the largest private multifamily residential rooftop solar project in the U.S. at New York City's Stuyvesant Town-Peter Cooper Village. Part of a broader initiative to make progress in sustainability efforts across Blackstone's portfolio, the installation will triple Manhattan's capacity to generate solar power and offset approximately 63,000 tons of carbon dioxide emissions, comparable to removing 12,000 cars from the road.
Developer of the Year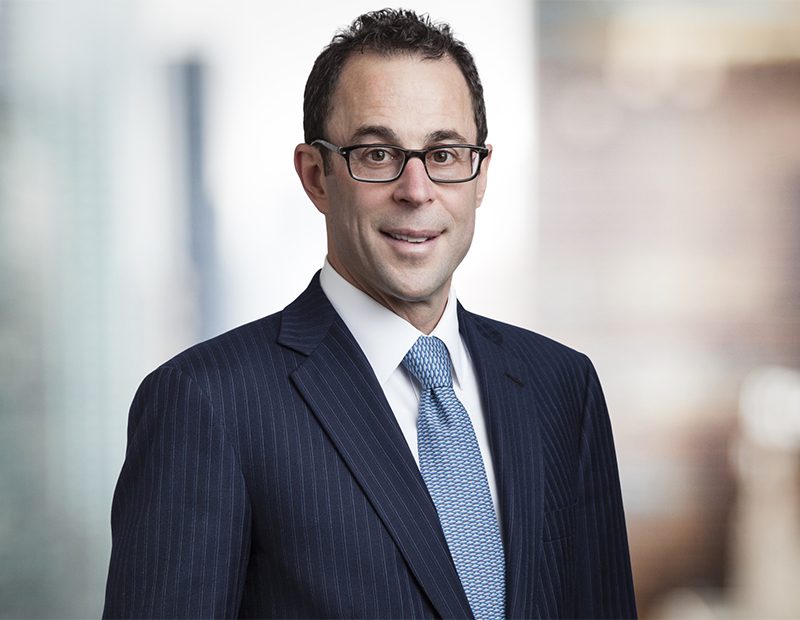 Jeff Blau, CEO, The Related Cos.
Headquarters: New York City
Years with Related: 29
Years as CEO: 5
Previous Roles at Related: Analyst, Associate, Vice President and President
An Eye for Innovation: Related generated buzz with its strategic investment in Ladder Capital this year. It was named one of Fast Company's Most Innovative Companies of 2017 and also made it to No. 1 on Commercial Observer's Power 100 in April. Related will donate a portion of The 78 in Chicago—a 10 million-square-foot mixed-use development on a 62-acre riverfront site—for the creation of an education and technology hub called the Discovery Partners Institute.
Redefining Residential: Related unveiled 261 Hudson and One Hudson Yards, luxury rental buildings in New York. At the other end of Related's development spectrum, thousands of Bostonians entered the lottery for The Beverly, Boston's first affordable and workforce housing development in more than 25 years. Last summer, Related launched residential sales at Lovejoy Wharf's 157 waterfront condos in Boson. And 70 Vestry—Related's luxury condo on the Tribeca waterfront—is nearly sold out. The latest sale includes a 7,800-square-foot unit situated on the top two floors of the building that has sold for $65 million, complete with five bedrooms, four kitchens, a solarium, a library, a wraparound roof deck and 3,700 square feet of outdoor space.
Hudson Yards: Related has closed on more than $18 billion in capital, including $3.8 billion in financing for 50 Hudson Yards on September 2017; a $2 billion capitalization of 35 Hudson Yards in July 2016; and the recapitalization of 10 Hudson Yards in August 2016. Hudson Yards continues to sign a variety of new tenants, including Cooley LLP, Silver Lake and Third Point at 55 Hudson Yards; BlackRock at 50 Hudson Yards; and an impressive roster of restaurants and shops including David Chang and the first Watches of Switzerland showroom in the U.S. inside New York City's first Neiman Marcus.
Art for All: "Vessel" is slated for topping out in December. New York's next public landmark, this art installation is a giant lattice made of 154 interconnected staircases that will anchor Hudson Yards.
Service Executive of the Year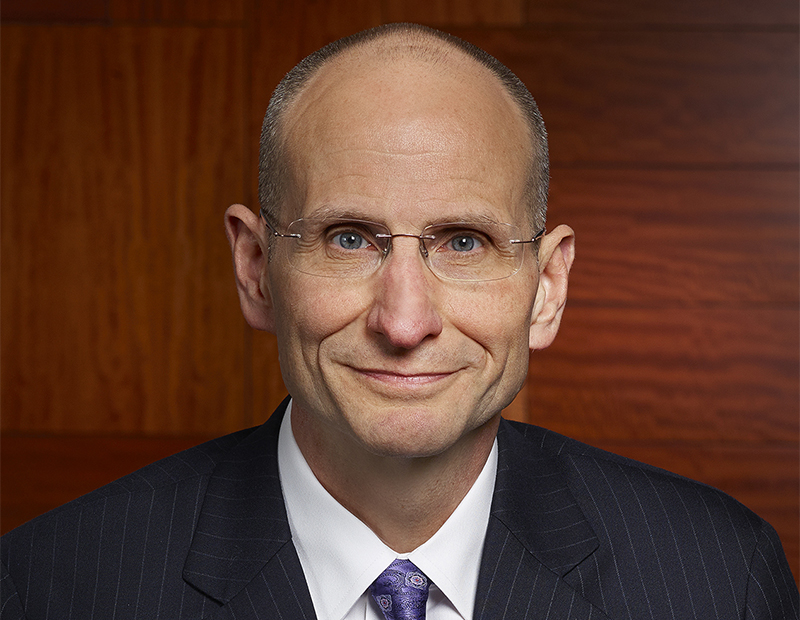 Bob Sulentic, President & CEO, CBRE Group Inc.
Headquarters: Los Angeles
Years at Company: Since merger with Trammell Crow in 2006
Years as President & CEO: 5
Previous Role at CBRE: President, CFO, Group President of CBRE's EMEA division
CBRE by the Numbers: Ranked 214th on the Fortune 500, CBRE has more than 75,000 employees (excluding affiliate offices) serving clients in over 100 countries. CBRE reported 2016 revenues of $13.1 billion.
The Big Picture: Under Sulentic's leadership, CBRE is capturing opportunities created by the growing demand for outsourced commercial real estate solutions, the increased allocation by institutional investors to commercial real estate and the consolidation of global service providers. CBRE captures opportunities created by these trends by investing in its people, service offerings and operating platform—particularly digital technology capabilities.
Strategic Acquisitions: With its acquisition of Heery, CBRE will expand its project management capabilities and relationships in the public and educational sectors, while growing vertical segments such as aviation and sports. The acquisition of Custom Spaces, a San Francisco-based, technology-focused boutique real estate brokerage firm that advises leading technology companies like Airbnb, Cruise Automation, Medium, Gusto and Coinbase fortifies CBRE's technology practice globally.
Corporate Values: CBRE received a perfect score of 100 percent for the fifth straight year on the 2018 Corporate Equality Index, a national benchmarking survey and report on corporate policies and practices related to Lesbian, Gay, Bisexual and Transgender (LGBT) workplace equality. The company was also recognized—for the fourth year in a row—by the prestigious Dow Jones Sustainability Index for leadership in environmental, social and governance performance.
Strong Financials: Third quarter 2017 resulted in double-digit revenue growth and adjusted earnings per share up 28 percent. Each of the three global regions produced solid organic growth. Leasing returned to double-digit growth, and was especially strong in the U.S. Revenue growth accelerated in CBRE's occupier outsourcing business. Global property sales also saw healthy growth, and revenue rose 11 percent to $3.5 billion. Revenue for the nine months ended on Sept. 30, 2017, totaled $9.9 billion, an increase of 7 percent. Year over year, on Sept. 30, 2017, fee revenue had increased 6 percent to $6.4 billion. This growth was almost entirely organic.
Financier of the Year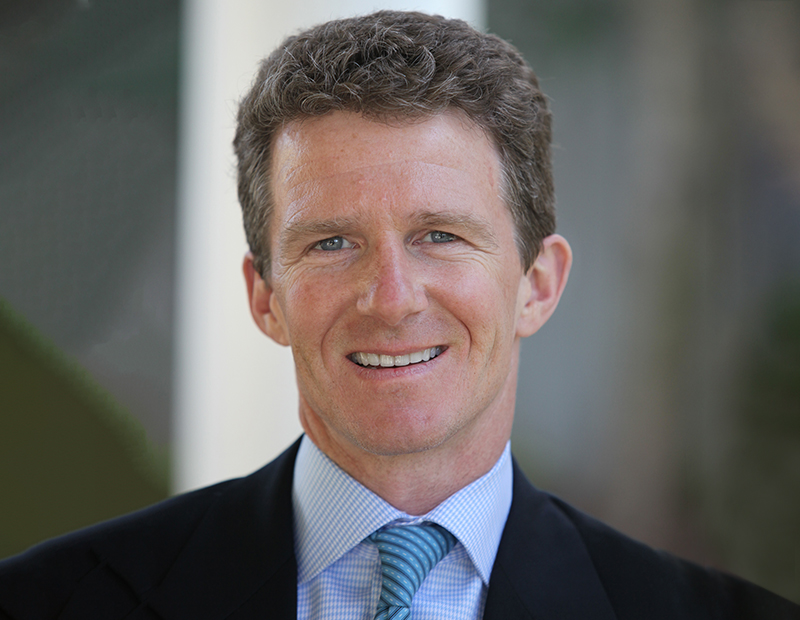 Willy Walker, Chairman & CEO, Walker & Dunlop
Headquarters: Bethesda, Md.
Years with Walker & Dunlop: 14
Years as CEO: 10
Previous Roles at Walker & Dunlop: Executive Vice President and COO
Fast Growth: Just seven years after Walker & Dunlop's initial public offering, the company has surpassed a $1.7 billion market cap on the New York Stock Exchange. Walker & Dunlop is ranked No. 17 on Fortune magazine's 2017 list of Fastest-Growing Companies. The Fortune rankings are based on three-year growth in revenues, earnings per share (EPS) and total shareholder return. Walker & Dunlop has delivered three-year annual growth rates in EPS and total shareholder return of over 50 percent, and it is the highest-ranked company in the commercial real estate industry.
In 2017, Walker & Dunlop's mortgage servicing portfolio surpassed $70 billion. The portfolio has grown by $10 billion in just 10 months, surpassing $70 billion. Walker & Dunlop is the eighth-largest servicer in the U.S. as ranked by the Mortgage Bankers Association. And it is ranked as a top-five agency lender with Fannie Mae, Freddie Mac and HUD. Walker & Dunlop is ranked No. 13 on the 2017 Best Medium Workplaces list by Great Place to Work® and Fortune magazine, jumping 20 places from its ranking last year. This is the fifth time in six years that Walker & Dunlop has been recognized on this list.
Green Lender: Walker & Dunlop was named the top Green Lender by Fannie Mae in 2016. Walker & Dunlop's loan origination growth is outpacing the industry by 2.7 times, according to the Mortgage Bankers Association's Commercial/Multifamily Real Estate Finance Forecast released in February 2017. Total commercial real estate market volume from 2014 to 2016 grew at a 12 percent compound annual growth rate, compared to Walker & Dunlop's total transaction volume, with a compound annual growth rate of 32 percent over the same time period.
Office Property Executive of the Year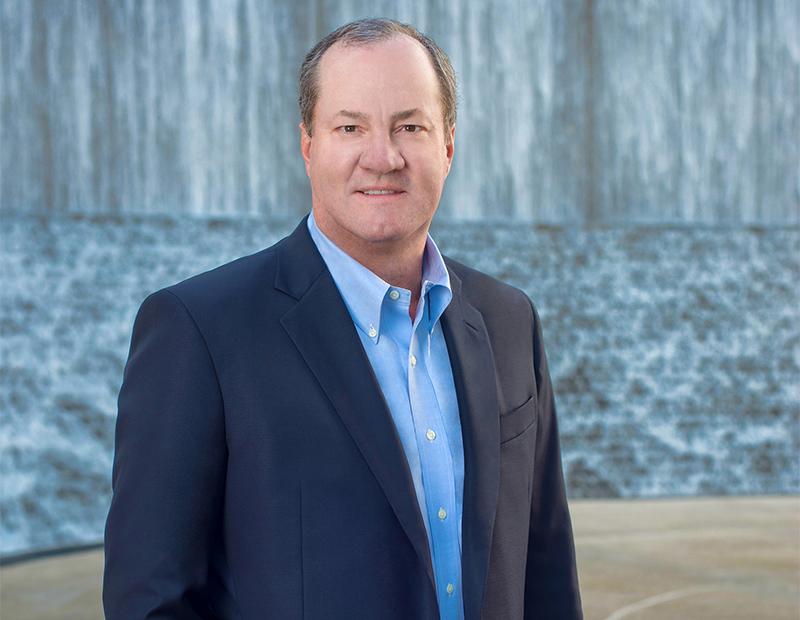 Jeffrey Hines, President & CEO, Hines
Headquarters: Houston
Years as President: 27
Hines by the Numbers: The Hines portfolio includes approximately $100 billion in assets under management. During Jeff Hines' tenure, the company has grown from nearly 500 employees to 3,900 in 201 cities and 21 countries. Hines currently has 113 developments underway around the world, including more than 21.7 million square feet of office space. The company has more than 143 million square feet of office projects completed.
The office portfolio also includes north of 130 million square feet of acquisitions and 142 million-plus square feet managed. In all, Hines has developed, redeveloped or acquired 1,262 properties comprising more than 414 million square feet. The current property and asset management portfolio includes 529 properties, representing over 213 million square feet.
Creating Icons: Hines has partnered with Diversified Real Estate Capital and Big Bay Realty to develop T3 Goose Island, a six-story, 270,000-square-foot heavy timber office project that will create the first wood-structured office building developed in Chicago since the 1800s. In San Francisco, Hines is co-developing Salesforce Tower with Boston Properties. With a height of 1,070 feet, the obelisk-shaped structure is slated to become the second-tallest building on the West Coast. The 1.4 million-square-foot, 61-story office building will be adjacent to the forthcoming Transbay Transit Center and will be the focal point of a massive 145-acre development that will include residential housing, hotels, retail space and a 5.4-acre public rooftop park with walking trails, vegetation gardens, lily ponds, an outdoor amphitheater and a grove of redwood trees.
Jeffrey Hines on Sustainability: "We will continue to evaluate and incorporate new technologies, commit to reducing our carbon footprint, find new ways to capture and analyze data, and leverage our influence for the benefit of the real estate industry and the environment."
Retail Property Executive of the Year
Jodie McLean, CEO, EDENS
Headquarters: Bethesda, Md.
Years as CEO: 2.5
Years with EDENS: 27
Previous Roles at EDENS: Chief Investment Officer and President
EDENS by the Numbers: 265 employees in six regional headquarters and three satellite offices. Owns and operates more than 120 shopping destinations in the U.S. Total property revenue for full year 2016 was $341.8 million. EDENS boasts $5 billion in average buying power. The portfolio includes approximately $6 billion in assets under management throughout the United States, including Connecticut, Florida, Georgia, Massachusetts, Maryland, North Carolina, New Jersey, New York, Rhode Island, South Carolina, Texas and Virginia.
Career Highlights: McLean has been responsible for the development, redevelopment, acquisition and disposition of more than $12 billion in retail assets. As chief investment officer, she managed the company's growth from approximately $275 million to $1.5 billion and secured new footholds in Boston and Washington, D.C. McLean was appointed president in 2002 and was responsible for developing and executing company's growth strategy and organizational goals, with a primary focus on the expansion of assets and operations in major East Coast urban markets and Texas.
Relief Efforts: In response to the recent Hurricane Harvey and Irma disasters, McLean organized two groups, each comprising 10 EDENS employees, who traveled to Houston and Miami, respectively, to aid in hands-on recovery efforts.
Productive Partnerships: EDENS has partnered on more than 120 properties, with 68 partners Fortune 500 companies; 10 on Interbrand's Top Best Brands List; 40 Fortune's America's Best Employers and 51 among the National Retail Federation's 2016 Top Retailers. Brands include Target, Whole Foods, Amazon, Apple and West Elm, as well as regional retail leaders like Pirch, Shake Shack and Kendra Scott, along with local entrepreneurs.
Green Retail: EDENS has 29 LEED accredited employees, three LEED-certified buildings and one LEED-ND Silver-certified project (Mosaic in Fairfax, Va.). It has retrofit more than 1,500 fixtures throughout its portfolio with energy-efficient devices such as sensors, saved more than 11.4 million kilowatt-hours of electricity over five years, equipped 99 centers with propane-powered mowers and transitioned to organic or natural lawn-care products at 85 centers.
Hotel/Hospitality Executive of the Year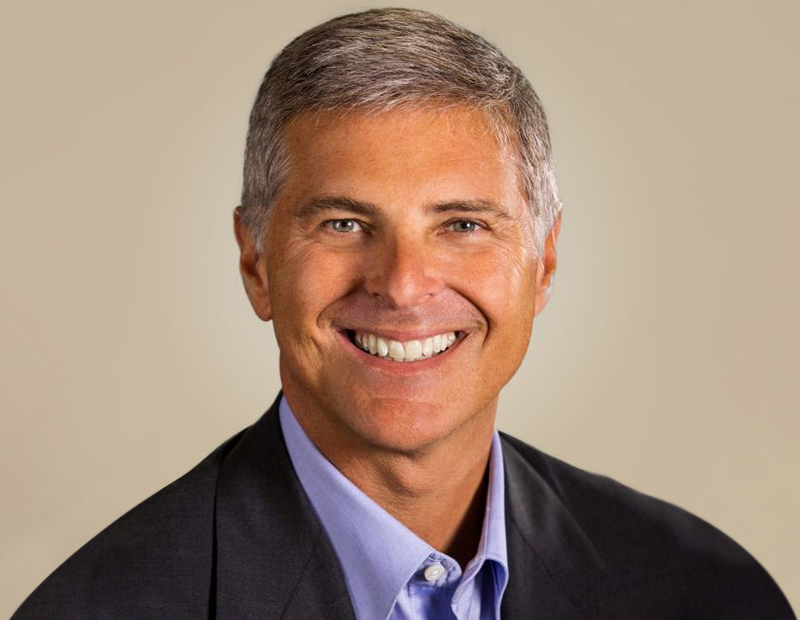 Christopher Nassetta, President & CEO, Hilton Worldwide
Headquarters: McLean, Va.
Years as CEO: 10
Previous Job: President & CEO, Host Hotels & Resorts Inc.
Hilton Worldwide by the Numbers: Portfolio of 14 world-class brands comprising more than 5,100 properties with nearly 838,000 rooms in 103 countries and territories.
In the Pipeline: In the third quarter of 2017, Hilton opened 99 hotels consisting of 14,500 rooms, achieving net unit growth of 12,000 rooms. In September, Hilton's development pipeline totaled more than 335,000 rooms in 2,191 hotels throughout 104 countries and territories, including 37 countries and territories where Hilton does not currently have any open hotels. Nearly 172,000 rooms in the pipeline, or more than half, were located outside the U.S. Over 171,000 rooms in the pipeline, or more than half, were under construction.
For 2018, system-wide revenue per available room (RevPAR) is expected to increase between 1 and 3 percent on a comparable and currency-neutral basis compared to 2017. Hilton's strong development pipeline is expected to result in unit growth and should accelerate in 2018, as its global system of rooms is expected to expand by approximately 6.5 percent on a net basis.
New Brand Growth: Hilton continues to expand its newest brands, with 18 percent of room openings for the year through September 2017 under the Curio, Tapestry, Home2 Suites and Tru brands.
Thumbs Up: Hilton was the highest-ranked hospitality company on Great Place to Work's list of the World's Best Workplaces, joining a group of 25 elite global companies. This is the second consecutive year that Hilton's employees have placed the company's workplace culture among the world's best, increasing the ranking to nine from 17 last year.
Nassetta on Hospitality: "Together with our more than 360,000 team members across the globe, we've built a truly special culture at Hilton that's all about exceptional hospitality. We know that our people are our greatest asset, and we are committed to showing them this same hospitality by creating an environment where they can thrive and be at their best every day. From back-of-house to front desk to our corporate offices, our team members are the heart of our success, and I'm incredibly proud of each and every one of them."
Military Hires: Hilton will hire an additional 20,000 veterans, spouses, dependents and caregivers by 2020. It has already achieved 10,000 military hires in the U.S. since 2013, exceeding its initial goal two years ahead of schedule.
Industrial Property Executive of the Year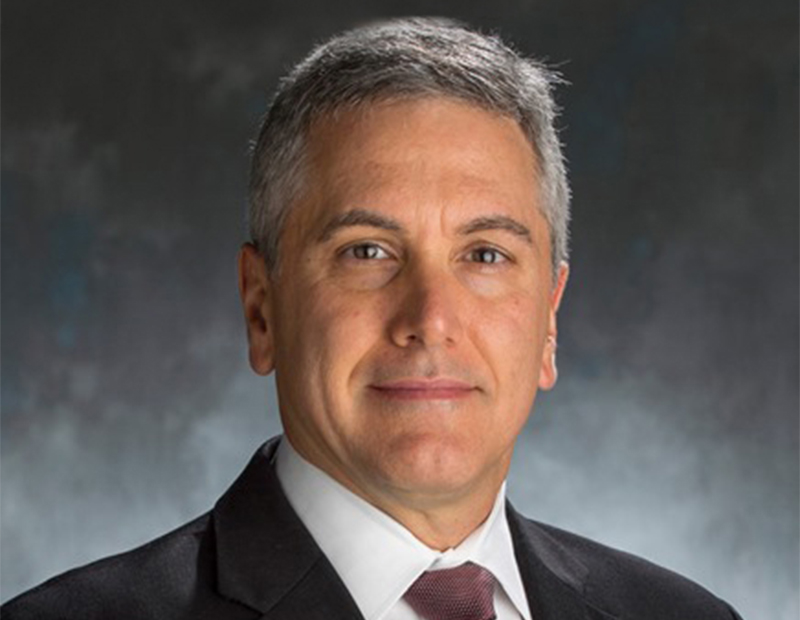 Len O'Donnell, President & CEO, USAA Real Estate Co.
Headquarters: San Antonio
Years as CEO: 6
Previous Company: Crimson Real Estate Fund
USAA Real Estate Co. by the Numbers: Parent company serves more than 12 million members with net worth exceeding $27.8 billion. Approximately $12 billion in assets under management.
Noteworthy Deals: USAA Real Estate Co. bought the $88 million Bank of America Plaza in November in what is described as the largest property transaction in downtown San Antonio in years. The 28-story high-end office building, the sixth tallest in San Antonio, includes 534,000 square feet of space and a 10-story parking garage. In 2016, USAA completed the Lebanon Valley Distribution Center, a 873,600-square-foot industrial-speculative distribution center in Bethel Township, Pa., together with developer Trammell Crow Co. The property boasts excellent access to 1-81/I-78 Interchange.
Green Expertise: USAA Real Estate is the only real estate company in America to be awarded the Energy Star Partner of the Year Sustained Excellence Award for 15 consecutive years. As such, the company has achieved $23 million in savings over 15 years and 45 percent cumulative energy savings since 2000. Seventy percent of its office portfolio is LEED certified.
Len O'Donnell on Energy: "We are honored to receive the prestigious ENERGY STAR Partner of the Year—Sustained Excellence Award for the 15th consecutive year. Our business case for sustainability is to invest capital that efficiently meets the needs of our tenants and helps to preserve our environment, while creating value and producing strong financial results for our investors."
Multifamily Executive of the Year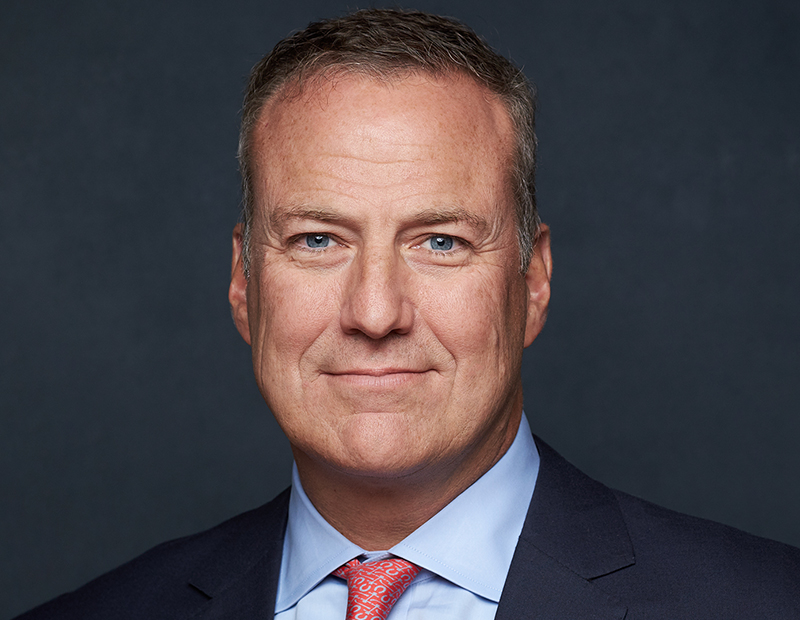 Bob Faith, Founder, Chairman & CEO, Greystar
Headquarters: Charleston, S.C.
Years as CEO: Founded Greystar in 1993
Previously: Co-founded Starwood Capital L.P. in 1991. Started real estate career with Trammell Crow Co.
Seven Years Running: Greystar retained its position as the National Multifamily Housing Council's largest multifamily operator in the U.S. for the seventh consecutive year and exhibited additional growth in units under management through 2017. It operates more than $80 billion worth of real estate and has $22 billion in investments under management, managing more than 425,000 units worldwide. One of the most active developers in the U.S. with over $8 billion under development, Greystar was named the top developer and the No. 3 general contractor for U.S. multifamily housing by NMHC for 2016. The company has significant multifamily projects underway in most major markets in the U.S. and around the world, including high-rise, mid-rise and garden product. It has rapidly expanded its active adult portfolio, with more than 33 assets under development in that space.
REIT Privatization: Greystar has successfully privatized the public REIT Monogram, including a $4.4 billion portfolio of more than 12,500 units in 48 properties.
Global Growth: Greystar's investment in Continental Europe includes the recently announced acquisition of a $400 million student housing portfolio in Spain from locally based student accommodation provider Resa. Upon closing, the deal will mark the largest student housing investment on the Iberian Peninsula and make Greystar the largest student housing operator in Spain. In 2017, Greystar entered into a joint venture with Macquarie Capital to pursue purpose-built rental housing developments in major cities in the Asia-Pacific region. Greystar now has offices in 30 U.S. cities and London, Mexico City, Santiago, The Hague, Frankfurt, Madrid, Barcelona, Sydney and Shanghai, actively building and acquiring purpose-designed and -built student housing and multifamily in these regions.
Leading in London: Greystar has continued to expand the Chapter brand of student living in London with both acquisitions and new developments; it now has more than 5,000 beds in Central London. It has broken ground on the first in a significant pipeline of new purpose-built multifamily properties in London and added to its development pipeline in the Netherlands and Vienna.
Savvy Strategy: The company will continue its organic growth of its operational platform both in the U.S. and internationally, and has targeted growth of the investment management platform through both development and acquisition. It will focus on expanding its international presence across all three business lines: property management, investment management and development.
Originally appearing in the December 2017 issue of CPE.