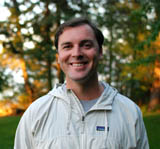 By Leah Etling, Contributing Writer
Is commercial real estate finally starting to bridge its technology gap? Riggs Kubiak thinks so, and he's a good one to ask. He's the founder & CEO of Honest Buildings, a platform that New York real estate developers and owners can use to connect with architects, contractors and other vendors. The company tripled the valuation of projects on which it has matched bidders and buyers in the first half of this year.
"People are now accustomed to using Google to search for things, OpenTable to make a reservation; to finding reviews on Yelp and connecting with people on LinkedIn. And they're used to booking travel on sites like Kayak or Priceline. That precedent has enabled the conversation about technology in commercial real estate to really resonate with people, much more so than it did even five years ago," said Kubiak, the former head of sustainability at Tishman Speyer.
He founded Honest Buildings two years ago and since then has enabled $215 million in projects to find their way into capable hands. Along the way, the process of finding the right individual or company for the job is buoyed by referrals and references, but his company has made the process exponentially speedier, more professional and more rewarding for all involved.
"Before Honest Buildings, you would call someone who knows someone whose brother knows someone who might be a good architect or engineer or general contractor for your job. We really want to take a process that could otherwise take three to six months, if you make that decision very diligently, and take that down to a matter of days, depending on how much time you have to put into it," Kubiak said.
CPE: Tell us about the underlying premise behind Honest Buildings.
Kubiak: The premise behind the business is connecting people who need to make decisions on partners or vendors in the commercial real estate industry and providing them with tools to connect to those people much more efficiently than they have in the past. It was a lot like the airline industry when you used to call United Airlines directly, then call American, then call the third airline. Now, people really just use Kayak. We utilized technology to create a place where people can come together and connect much more efficiently than they have in the past.
CPE: What would be one example of this working?
Kubiak: We really focus on architecture, general contracting and engineering. In each case, developers, owners, operators and property managers come to us. An example would be a recent project we were involved with, a hotel going up in Williamsburg, Brooklyn. The developer wanted to find an architect and a general contractor and a structural engineer to execute the project. They really wanted to ensure that those vendors had very relevant experience working on hotel properties in New York, but they didn't have the relevant experience working on hotel projects in that area. We were able to send that project out to our network, bring back extraordinarily qualified people in each category, and allow the decision maker to connect with these vendors, streamline the process and create competition to make sure that the rates they are paying are favorable, as well. It creates a competitive process, which is really good on both sides.
CPE: Does the software extend through the bidding process, or does it simply create a connection between developers and vendors?
Kubiak: We are focused right now on creating the connection, but we are bidding out a whole set of tools to allow the bidding process and the exchange of information, as well. That's the next phase for us.
CPE: How many vendors are participating, and what else does this entail?
Kubiak: We have north of 10,000 vendors in New York City that are participating. They build a profile that includes information about projects that they've worked on and their team. We also get references for those past projects, acting as an extension of the developer's or the decision makers' team. Today, it's free for both sides, and the vendors pay a small success fee when they are selected.
CPE: How much business has this brought about so far?
Kubiak: We originated just over $55 million in transactions across those three categories—architecture, construction and engineering—in 2013. In 2014, we've already originated over $160 million in the first six months of the year.
CPE: How did you get into real estate?
Kubiak:  During my undergraduate studies at Boston College, I wanted to live off campus. When I went to find a house, I realized that the real estate agent was a fellow finance major. He explained that you can get licensed and use the information you are learning in finance and apply it to real estate. I did the same thing and worked all through college as a residential real estate broker for college kids and professionals in the Boston area.
After graduation, I moved to New York City and worked in real estate investment banking for a few years, and then at Tishman Speyer for five. I've now been in New York for 10 years, my wife is from New Jersey and we have a young child.
CPE: What's next for you and Honest Buildings?
Kubiak: We're very focused on creating this two-sided marketplace that makes the industry more efficient. At the end of the day, we're in the business of making people's lives easier in real estate—both in terms of helping to make decisions that used to take months and now take only days, and allowing vendors to more easily find available projects and showcase their past work. It's something we can really help with on both sides. Our goal in the near term is just to continue to scale that up in New York City.