By Leah Etling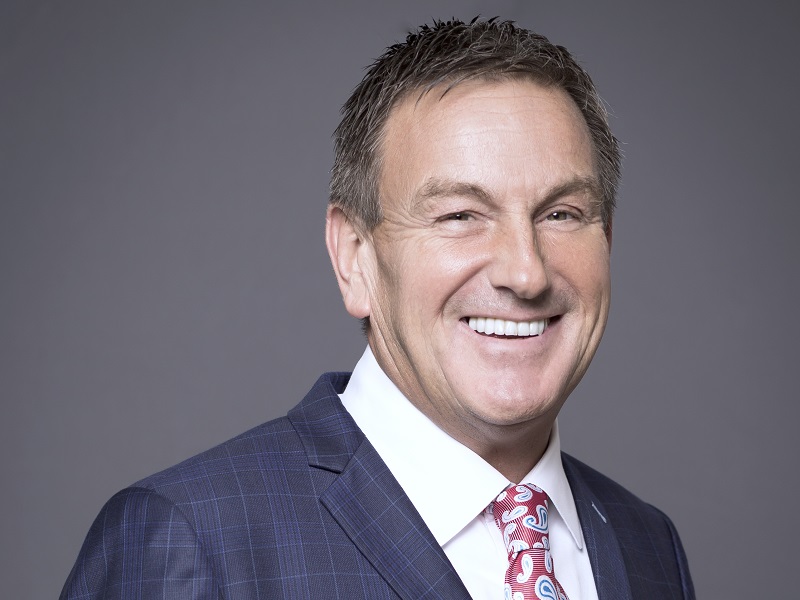 Growing up in a rural farming village in Ireland, Patrick Mc Gowan never imagined he would base his career in the bustling urban fervor of New York City. But before he started his accounting studies at an Irish college, a post-high school trip to the United States changed the path of his life.
"I came here on vacation, and I am still here 30 years later," kids Mc Gowan, who retains a charming Irish accent. In fact, he returned to Ireland after a few months of visiting to trade in his tourist visa for a student visa, and then returned. With an early opportunity in the construction business from his uncle, who had a small New Jersey-based building firm, he quickly began to learn the industry.
"I started off laboring, then I drove a truck, then I got into the carpenters union. I became an estimator, a super, then a project manager. I learned every facet of the business," Mc Gowan said. In 2001, he founded his own firm. Two of his brothers, Marty and Tommy, had also immigrated to the U.S., and they joined his company, which carries the family name.
Builders of the Dream Hotel in Chelsea, the Lincoln Square Synagogue in Manhattan and the newly completed River & Warren luxury condominium development bridging Tribeca and Battery Park City, Mc Gowan recently shared his insight on current construction challenges and more. Read on for the exclusive CPE interview.
CPE: Tell us about some of the challenges you faced in building River & Warren at 212 Warren St.?
Mc Gowan: The tenants left (the existing apartments) we were redeveloping at very different times. We got in there and began our work with some of the tenants still in the building, so it was sort of a phasing nightmare. We couldn't rip risers out if there was a tenant still there on a higher floor, and we had to make sure they still had utility access. So there was a lot of scheduling and providing temporary services to tenants, and a big focus on site safety, because you had residents going out of the building the whole time, as well as us trying to get materials in there and get demolition done. The same thing happened on the other end. As we got floors complete on the top, those units started to sell. Tenants started to move in on the upper floors, while we were still working on the lower floors.
CPE: Overall, though, it sounds like you are pleased with the project?
Mc Gowan: Yes. This was our first project with a hedge fund; the developers were Five Mile Capital. They retained architect CetraRuddy for the transformation of the existing building from a 320-unit apartment to a high-end condominium building. We demolished all the interiors and put in all new mechanical systems and converted it into 165 high-end condos for sale. This is right at the tip of Manhattan, south of Tribeca and it overlooks the Hudson River. So it is a really perfect location. The units sold out very quickly.
CPE: What current challenges do you see in the construction industry?
Mc Gowan: Finding competent staff and subcontractors. The market is so busy right now and there are several new contractors who have started businesses over the last three to four years. They have gone out and poached competent people from other companies. If you are a good employee or laborer, you are working. The only way for these new companies who are starting a business to get good people is to steal them from other companies, and it happens frequently.
CPE: What are the projects you are most proud of?
Mc Gowan: The Dream Hotel in Chelsea was a $100 million project that put us on the map as a major contractor. My brother and I were very fortunate to win the contract. We had to tie three buildings together to create a luxury boutique hotel. That project won all kinds of awards and it still something we are very proud of. The exterior curtainwall system is the first of its kind in the United States.
I am also very proud of the Lincoln Square Synagogue, on Amsterdam Avenue and 60th Street. That was a labor of love. We were the third contractor to take on the project–the other two that were involved could not even get it out off the ground due to a difficult foundation.
CPE: What are you working on now?
Mc Gowan: We are building an interior project for Williams Sonoma/West Elm, for their new East Coast headquarters in DUMBO in Brooklyn. It is a very exciting 120,000-plus square foot project. They are going into an old maritime warehouse that is transformed into an office/retail and residential development on the water. Empire Stores was originally an old maritime warehouse for storing tea and coffee that was brought in on ships, most recently a bank and now has an entirely new look.
CPE: Your charity work is important to you–tell us about the two foundations you created in honor of relatives?
Mc Gowan: We have two charitable foundations that honor my late aunt, Loretta Mc Gowan, who had Down Syndrome, and my late brother, Vincent Mc Gowan, who suffered from severe depression. The Loretta Mc Gowan Foundation has raised over a million dollars for three different non-profits that help educate and take care of those with Down Syndrome, and we now also fund a college scholarship. The Vincent Mc Gowan Foundation will finance a facility in Enniscrone, County Sligo, Ireland that will provide emergency services for those suffering with mental health issues. We lost my brother two years ago–it was devastating. He left behind his wife and four children.