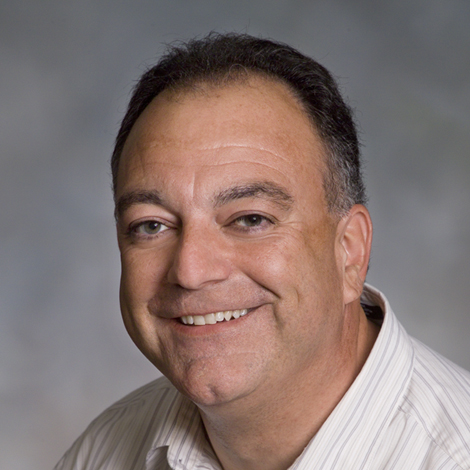 By Leah Etling, Contributing Writer
Urban Innovations, an owner and manager of commercial real estate in Chicago, takes a unique viewpoint of its portfolio. The company thinks of its 770,000 square feet of space under management—most of which is located in Chicago's River North submarket—as one big building.
"We like to focus on geographic synergies where we can use our resources across buildings in ways that keep costs down for ownership and for tenants," said company president Mike Scilingo. Owned by Howard Conant Jr., Urban Innovations also holds a 3,700-unit affordable housing portfolio and maintains a construction division.
With office space in Chicago a hot commodity, thanks to an influx of small to midsize tech companies, Urban Innovations continues to look for new acquisitions. In the last two years, the company reacquired two buildings on the city's near West Side that it had sold in 2005. It hasn't added other properties to its portfolio, though, mainly because the kind of properties it prefers—usually those needing slight improvements—are not available. The near West Side is more promising, however, and it is in talks with owners there.
Scilingo said that robust occupancy—around 98 percent—and rents that are up as much as 20 percent over the last five years have been indicators that the company's hands-on management style is effective.
CPE: You worked at UI from 2000-2009, took another position, and then returned in 2012. What has changed in the portfolio since then?
Scilingo: We reacquired two of the properties we had sold prior to my departure. The buyer was not in Chicago and had struggled with the management during his ownership.  We felt like we understood those buildings better than someone just holding onto them without applying general market data.  That added 150,000 square feet to the portfolio, which is back up to about 770,000 square feet, between River North and the two near West Side properties reacquired.
CPE: How is occupancy?
Scilingo:  Our occupancy is probably more robust than it has been since I have been associated with Urban Innovations. We're 98 percent occupied. Our leasing director is throwing up his arms and saying, "I don't have any space." He's never had to tell so many brokers and prospects that call that we don't have a place to put them.
CPE: Who is renting and driving the demand?
Scilingo: We have had a tremendous influx of earlier-stage technology companies. That's really what has driven the occupancy and the rental rates up, as much as anything else. I would say that our rents are up 15 to 20 percent over the last five years. But they're still in the affordable range for entrepreneurial companies. Our average tenant size is not that large: about 3,000 square feet. Our River North buildings have historically been a value proposition for tenants.
CPE: Are there any specific tenant amenities that these firms require?
Scilingo: We have been adding building amenities where we can that would appeal to the new generation of the workforce. The technology companies are very focused on offering more collaborative, open workspaces. Amenities like bike rooms and shower facilities are also popular. It's hard to walk around River North in Chicago now without dodging a bike.
CPE: Are you trying to add to your portfolio?
Scilingo:  We're looking to acquire, and have been for awhile. But our niche has always been value-add types of properties. Typically, there is some kind of physical redevelopment that needs to happen to improve the property and make it more appealing for tenants. Those opportunities in River North have been harder to find at a price point we can make work.  But we're still targeting a few properties, talking to owners and looking at more opportunities on the near West Side. There's momentum created by Google and 1K Fulton going on out there. We're looking at other submarkets that have some of the characteristics River North had that might be appealing to us for investment purposes and appealing to tenants.
CPE: What are some of your current environmental initiatives?
Scilingo:  Portfolio-wide, for the last five years, we have focused on Energy Star compliance initiatives to improve energy efficiency. One building in particular, 222 W. Hubbard, we had to do almost a full rehabilitation. The long-term tenant there was a printing company, so it was one of the few remaining light-industrial-use spaces in River North. The redevelopment was completed in 2010, and we received  LEED Core and Shell certification for that building. We also have individual tenants that have focused on doing tenant improvements according to LEED standards. That focus fits well with the type of product that we have. Urban Innovations was founded on the idea of converting old loft buildings—adaptive reuse—to office spaces. So improving the building environment to modern standards really fits well with what we have always been about.
CPE: What's next for you, operations-wise?
Scilingo: We're about to embark on a partnership with an organization called the Environmental Defense Fund. They were interested in partnering with an owner who had redeveloped loft-style properties, as opposed to more modern buildings. Their focus is on making buildings more energy efficient.  We are going to have an MBA student fellow that comes in over the summer to work with us on analyzing and coming up with programs to identify areas for savings and energy efficiency. The focus will be on elevators, lighting and HVAC systems. We're really excited about that.