By Alexandra Pacurar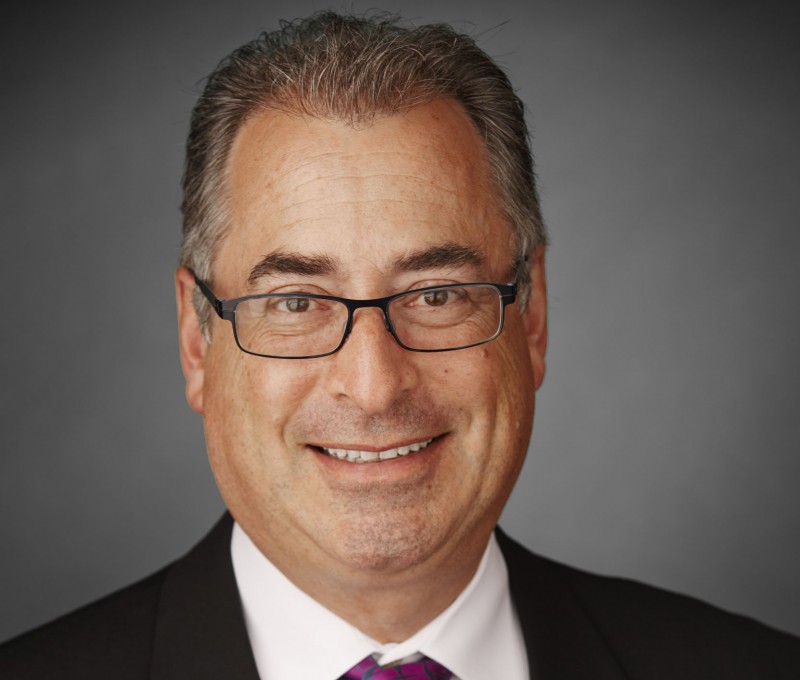 Los Angeles—The 2016 presidential election generated shock waves around the world with the surprise victory of Donald Trump. When election results started pouring in on Nov. 8, investor uncertainty led global stock markets to drop, with Dow futures down as much as 900 points on Tuesday night. But once the initial surprise wore off, with Dow futures down about 300 points by early Wednesday morning and bouncing back into positive territory, it seemed the markets largely went back to normal as investors began adjusting to the news. Investors are still concerned about the unknown surrounding the new administration, but currently strong fundamentals seem hard to nudge. Ultimately, it's too early to tell how the capital markets will respond.
Commercial Property Executive talked to David Rifkind, principal & managing director of George Smith Partners, about the possible effects of the Donald Trump presidency on the capital markets, regulations, foreign investment and more.
CPE: First of all, how did the market take the vote?
Rifkind: It's a little early to tell, but the market has been pretty subdued across the board. We're seeing yield on 10-year take-up, but not dramatically. Equity futures are actually doing well. Right after the elections, early in the morning, equity futures were down, and then they bounced back in the morning, and now (Wednesday morning) they're in positive territory. Most currencies are staying relatively stable. It's kind of just another day today.
CPE: There has been strain on the CMBS market lately with the risk retention regulations. Do you think this election added even more concern or volatility?
Rifkind: Certainly in the short term, there is going to be some volatility. There's not going to be certainty or a measure of certainty until we get many more messages about what the new administration is going to look like, more clarity on what the fiscal policy is going to look like. It's reality versus the rhetoric of this campaign trail. We think risk retention has been digested by the market. It comes into play in just a few short weeks. Certainly the mechanics of risk retention are in place and are being tested.
So I think risk retention is just being accepted as a market reality, and looking forward, it's not really going to cause a lock-up of any sort. I think the market has moved on from risk retention and is looking to fiscal monetary policy going forward; it's looking at fundamentals. It's more forward-looking now than it was maybe a couple of months ago, when risk retention was creating a bigger question mark in regards to CMBS.
We are seeing a tremendous amount of interest in the CMBS market across the board. We've had great execution in the last 60 days. CMBS has been a pretty good place to be. I think you have to watch where risk spreads are in the short term. If we see a widening in the next few days, it's not indicative of a long-term trend. It's just a reaction to a major change in the marketplace, and that's something I would expect.
CPE: Should we expect any changes in regulations in the next two months, before the transition officially takes place and Donald Trump takes office?
Rifkind: "The regulations" has certainly been a leading theme in the capital markets over the last half a year to a year. Some of those regulations have become clear and present. Basel III and risk retention have had an effect on the markets. Conventional construction financing is all but dried up. It's very difficult to get construction loans done now because of HVCRE regulations and Basel III-inspired regulations. So I think the current regulatory environment, what's been put in place during the transition period, is going to continue, but I think the market has a much clearer understanding of what that is and how to operate within this regulatory environment.
CPE: What about changes in sentiment?
Rifkind: With regards to sentiment, it's really very early to tell. It depends on the messaging that comes from the building of this new government, and there are a lot of guesses being made. There's certainly a strong—I won't call it a consensus but I would say a building attitude among capital markets participants that there might be an ease of the burden of regulatory changes. There's a building consensus that the new administration will have a bias toward loosening some of the regulatory strain on the capital markets, which could be positive.
Also, what raises a question is the board of governors. This new administration is going to have a lot of influence over some appointments potentially coming up concerning vacancies for our governors. We'll need to watch that carefully, as well. But it's very difficult to make predictions at this point in time. We'll just have to wait and watch carefully what happens in the next 60 to 90 days.
CPE: What about foreign investment in U.S. real estate?
Rifkind: The jury's out. We'll have to see. There is usually a meaningful to a large gap between campaign rhetoric and policy making, and we just have to see how the tone changes. Certainly, there's concern about a more protectionist view that candidate Trump used during his campaign.
We have a new president every four, every eight years. There's unusual things about this transition, about this new president, but there are things that are kind of the same, and usually the worst fears are unfounded. But we just have to see who's put in place and if we can start to separate the rhetoric from real policy initiatives.
In the meantime, in the coastal markets and the core markets we participate in around the country, mostly on the East Coast and the West Coast, we are seeing a tremendous interest in core real estate investment by foreign corporations and high-net-worth individuals. I think that is more influenced by their own governments—investment policies trying to send a flow of capital off-shore into North America, into real estate—rather than what Trump's policies are going to be. I think foreign investment is going to continue to be strong. As long as fundamentals in commercial real estate continue to be strong, I think we are going to see strong foreign interest in quality investment in U.S. properties.
CPE: What are your personal mid-term expectations for the commercial real estate market in connection to the new president?
They say markets climb up a wall of worry. I think that wall of worry comes from a lot of different places. Certainly, any change in markets and market clarity creates worry, but we still move forward. To me, CRE and CRE investing is far more fundamental-driven than what happened in the broader national, U.S. political world. Certainly, a new president and new policy is going to have a great effect on the economy and I think that the real estate market is strongly correlated to the general economy.
In the long term, the investments that my clients make and that I make personally transcend presidential cycles. For me, the change in the political environment is interesting and somewhat entertaining, but it doesn't have, in the intermediate term, a lot of effect on our investment view.
Our investment view continues to keep the focus on fundamentals, and we see fundamentals in most markets holding up pretty nicely right now. When you look at real estate as an investment against many other investment alternatives, I think that North American real estate is still a green light and I think this market has some legs to it. I think transactional activity is going to remain strong but cautious, and that's how we are doing our business planning going forward.
Image courtesy of George Smith Partners