By Sanyu Kyeyune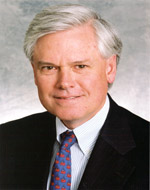 This article is one in a series of short articles profiling recipients of CPE's Executives of the Year awards. Celebrating its 20th year, the program recognizes the contributions of commercial real estate's top executives across all major business sectors and asset types.
First-place winners and honorable mention awardees are chosen by a confidential vote of the CPE 100, an invited group of industry leaders.
Today's installment recognizes Clarion Partners' Chairman & CEO Stephen Furnary, who has been responsible for the firm's strategic direction since helping establish the company in 1982.
Honorable Mention: Office Property Executive of the Year
Stephen Furnary, Chairman & CEO, Clarion Partners
Headquarters: New York City
Years with Clarion: 34
Previous role: Executive vice president & partner at Lazard Realty Inc.
Clarion at a glance: The company operates 8 offices with more than 280 employees. Clarion has approximately $40 billion in assets under management.
Legg Mason acquisition: Clarion opened 2016 by announcing the company's planned acquisition by Legg Mason, a global asset management firm headquartered in Baltimore. In April, Legg Mason completed the purchase of an 82 percent stake in Clarion, which operates as Legg Mason's primary independent real estate investment affiliate and provides the company with access to alternative asset classes, including core, core-plus and opportunistic real estate investments. The acquisition commanded a reported $577 million. Furnary, who shepherded the sea change resulting in Clarion maintaining a 15 to 20 percent interest, will continue as the company's chairman and CEO.
Dallas office park: In mid-January, Clarion awarded Stream Realty Partners exclusive property management of Lakeside Trade Center, a 1.8-million-square-foot, four-building office complex in Dallas. The property's sprawling layout accommodates nine tenants.
Back Bay buyout: In August, Clarion parted ways with two 13-story office buildings in Boston's Back Bay area, selling the interconnected properties to John Hancock Real Estate on behalf of a separate account for $100.5 million. Totaling 184,000 square feet, the two buildings were erected in 1967 and 1972, undergoing a complete renovation in 2014.
Selling Portland: In November, Clarion teamed with HFF to sell Park Square Campus, a 295,767-square-foot, two-building creative office campus in Portland, Ore., to a European separate account client advised by CBRE Global Investors. Located in downtown Portland, the property's two mid-rise towers were constructed in 1969 and 1983. In 2015, the buildings were converted to creative office space.
Park Square Campus, which sold for $94.4 million,sits on 1.75 acres and includes a communal, 8,000-square-foot Great Room, outdoor dining areas with fire pits, showers, lockers and bicycle storage. The office complex boasts a convenient location near mass transit, as well as an ENERGY STAR rating of 100.