By Adrian Maties, Associate Editor
Monday Properties registered a big win in September, when it announced that Tetra Tech AMT, an industry-leading IT and aerospace management service provider to government and private-sector commercial customers, has renewed its lease for 53,000 square feet of space at 1515 Wilson Blvd. The deal, the latest in a long line of successful transactions for Monday Properties, not only prevents the building's anchor tenant and its more than 200 employees from leaving, but also maintains a 90 percent occupancy rate for the property.
Tim Helmig, president & COO of Monday Properties, was directly involved in the lease negotiations with Tetra Tech. He agreed to tell us more about the deal and about his company's plans for the future.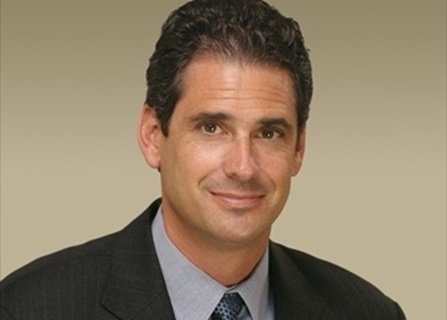 CPE: What can you tell us about the current state of the Rosslyn office market?
Helmig: Rosslyn has been a historically low vacancy market as a result of its location at the heart of the DC metro area with the lower tax base and operating costs as compared to DC. As we know, the government sequestration and government agencies shrinking their footprint through the BRAC initiative has led to an increase in available space throughout all of Northern Virginia with Arlington County and Rosslyn certainly feeling the effects of this historically atypical market dynamic.
While we are now seeing resurgence in the government-contracting sector, what's particularly interesting is the uptick in demand from technology, consulting and professional service driven companies. While efficiencies and building quality continue to be demand drivers, the number one priority for many of these companies is attracting and retaining employee talent.
With that said, we are clearly seeing real estate decision makers identifying Rosslyn as a prime market to establish a commercial office presence. Rosslyn's mix of skyline visibility and prestige; connected amenity base; abundant lifestyle and activity options; and unparalleled multimodal transportation options are helping these companies attract, retain and engage an educated Millennial workforce.
CPE: What does the Tetra Tech lease renewal mean for Monday Properties?
Helmig: Clearly, Tetra Tech was a sought after tenant in the market, not only for their size, but also for their overall strong reputation and creditworthiness. Any renewal at this size in the competitive DC metro market is obviously noteworthy, but this one was particularly important for a number of reasons. For one, they are the anchor tenant in our 1515 Wilson project. More importantly, the renewal reinforces our decades-long emphasis on building and maintaining long-term relationships with our tenant base. Tetra Tech AMT has been our tenant for nearly twenty years. We didn't take this renewal for granted—we knew they had their pick of spaces and submarkets to choose from. We worked extremely diligently to find a contiguous workplace solution for them that couldn't be matched anywhere else.
CPE: You've spent over $5 million in recent years to improve the two office buildings at 1515 and 1501 Wilson Blvd. Is this part of your strategy to attract tenants? Can you give us more details about it?
Helmig: Absolutely. We are confident in the Rosslyn market and continually look for ways to reinvest in our portfolio. The types of tenants attracted to our buildings and the Rosslyn market are looking for high quality finishes and the latest amenities that appeal to their workforce. For 1515 and 1501 that meant significant reinvestment in infrastructure and capital upgrades to the building common areas (including a new state of the art lobby, fitness facility and outdoor plaza tenant activity area) as well as successful retail repositioning effort.
CPE: Do you plan to change it in any way, in order to be prepared for what the future may bring?
Helmig: We are always reviewing and evolving our strategies to stay ahead of the market, but we will continue to reinvest in our portfolio to develop these types of unique amenities.
CPE: What about the other Monday Properties office buildings in the Greater Washington area? Are they all as successful as 1515 and 1501 Wilson Blvd.? And are they all following the same strategy?
Helmig: It's a strategy we are also using with our Rosslyn Tower buildings at 1000 and 1100 Wilson Boulevard. We will be delivering next year at our 1100 Wilson project a fully amenitized, 5,000 square foot rooftop deck which we believe will provide our tenants with a transformative, collaborative and entertaining environment with spectacular skyline views of Washington DC, Georgetown and the Potomac River.
In addition to the incoming rooftop deck, we have invested significantly in the building 'backbone' – including a tenant only facility center, newly modernized elevators, escalators, common corridors, restrooms and HVAC systems. The Tower's infrastructure, we believe, is best in class and with the combination of over 50,000 square feet of on-site retail in complex and proximity to metro, we are "checking the boxes" as to what tenants are looking for in the market as it relates to office solutions.
Our investment thesis of reinvesting capital into our project is providing us with new leasing momentum at the Towers, including the recent Sands Capital Management 78,000 square foot lease at the top of 1000 Wilson Boulevard, Capitol News' (Politico) 60,000 square foot new headquarters, global tax consulting firm Ryan LLC's 15,000 square foot new DC metro location at 1000 Wilson Boulevard and a host of other notable transactions.
CPE: Are you currently working on any other deals for the two buildings?
Helmig: We signed a new, long-term 17,000 square foot new lease with ICA Language on the top floors 1501 Wilson in April. We also recently signed SeKON and Serka Federal Solutions for about 6,000 square feet total at 1501 Wilson for two new spec suites that we built within sixty days of delivery. Given the growing demand for ready to occupy space, we anticipate delivering some additional suites in the first half of 2016.