By Barbra Murray, Contributing Editor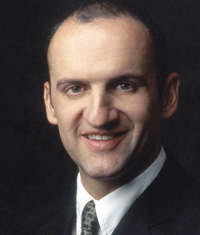 Commercial real estate in Mexico is heating up and Jones Lang LaSalle Inc. is expanding its presence in the country with the opening of an office in Guadalajara in the state of Jalisco. The new location is the firm's fourth in Mexico, where it has been providing client services for the last 28 years.
JLL maintains its Mexico headquarters in Mexico City and keeps offices in Monterey and Tijuana as well. "The only piece that was missing was Guadalajara, which is the second largest city in the country in terms of population," Hector Klerian, international director of JLL in Mexico, told Commercial Property Executive. "It was basically the piece that was missing to allow us to have better coverage of the entire country."
From the Guadalajara location, JLL will be able to expand its services in the western markets of Mexico. To that end, the firm has tapped Sergio Hinojosa, an industry expert with a real estate background spanning more than 10 years, to spearhead operations in the new office. The firm's debut in the market is right on time, as it appears a sea change is afoot in the city.
"For a very long time, Guadalajara has not had a true office market. Companies have their offices either in the production facilities or in houses, but what we're seeing now is developers starting to realize that there's a lot of potential in that market and they are starting to build office buildings," Klerian explained. "Guadalajara is on an economic upswing and some large users of space have decided that older buildings do not satisfy their needs anymore so they are starting to require Class A office space."
With the country emerging from a harsh economic downturn, many companies with operations in Mexico City are expanding into Guadalajara. And the city's reputation as the Silicon Valley of Mexico is also attracting more tech-related businesses. Alas, the cry for office space is growing louder and builders are answering the call. "Developers are starting to develop, and that's where we definitely see the potential for Jones Lang LaSalle to add value and be an advisor to those developers and allow them to produce good quality office space."
Given that the office market is really just being born in Guadalajara, the development community is entering new territory. "What we're seeing mostly is local developers that have been doing residential development for a number of years in Guadalajara, or companies that were doing industrial parks that have now decided to focus on offices," he noted. "We think there's going to be a learning curve and Jones Lang LaSalle can advise them on best practices."
Guadalajara has not made U.S. investors stand up and take notice just yet, but Mexico in general is on the radar. "There's a lot U.S. investor interest in Mexico City and other markets around the country because the risk-return period is starting to look very attractive again," Klerian said. "For a couple of years, the premium the Mexican properties made was not enough to justify them coming here. They could buy properties in the States at very similar values so there was no reason to take the risk to go into another country. But that risk premium is opening up again so I think U.S. and international investors are looking back at Mexico. It's making the real estate market in Mexico very active."
And it appears inevitable that the activity and attention will work its way to Guadalajara. JLL is ready. "In terms of real estate services, Guadalajara has been a bit of a forgotten city because, although it's very large, it behaves more like a big town with a local economy and local practices. Opening an office in the city is a huge step for Jones Lang LaSalle and we think we're going to see a lot of growth from both developers and services companies coming into this market."