November 21, 2011
By Nicholas Ziegler, News Editor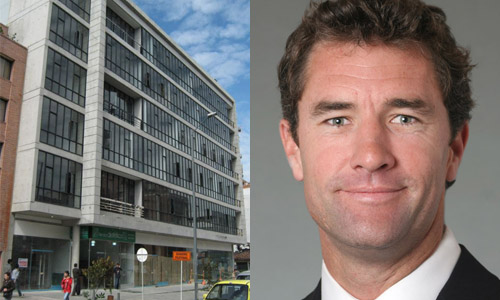 In a move designed to take advantage of strong emerging markets, services firm Jones Lang LaSalle has decided to expand its global offerings by opening an office in Bogota, Colombia, Commercial Property Executive has learned exclusively.
"The Bogota office will serve as the firm's base of operations for the Northern Cone, [which includes] Colombia, Ecuador, Peru and Venezuela," Zach Cheney, director of Latin America regional operations & senior vice president for JLL, told CPE. "Outside of Brazil, [they are] markets that should demonstrate growth in coming years."
The office will feature brokerage and integrated facility-management services, as well as project and development services. Operations will be overseen by Pedro Azcue, CEO & President of Latin America, who will be assisted by Shannon Robertson, head of regional Latin America; George Amador, managing director of integrated facility management; and senior vice presidents Raul Esparza and Cheney.
"Colombia is the second largest country in South America, nestled in the heart of the Northern Cone region," Robertson said. "Its prime location, coupled with its dramatically improved political and economic climate, makes it an ideal market for corporate expansion and international investment. We've been operating in the region for a number of years, and our new Bogota office will advance the development of cross-regional service delivery to key corporate clients, and will be a pinpoint location for the firm's operations."
Competition in the CRE space in South America has increased dramatically in recent years; in fact, JLL competitor CBRE Group Inc. released a report in August 2011 that underscored the region's attractiveness to investors. The research found that, at the time, the area had emerged from the global financial crisis relatively unscathed, with the regional economy rebounding strongly in 2010 with a 6.1 percent increase in GDP. Colombia, specifically, was an is a hotbed of activity, with Bogota adding more than 100,000 square meters – approximately 1 million square feet – of office space in the last year. Favorable market conditions are expected to drive vacancy rates down below 7 percent by year-end 2011.
But with any opportunity comes risk. Cheney is actively aware of the challenges his firm faces. "One of the potential risks with the Colombia market in particular, is a lack of infrastructure," he said. "We actually see this as an opportunity for our firm. Colombia needs to invest in infrastructure and education [as well as] further improve the Foreign Direct Investment environment with increased incentives and transparency."