November 18, 2011
By Nicholas Ziegler, News Editor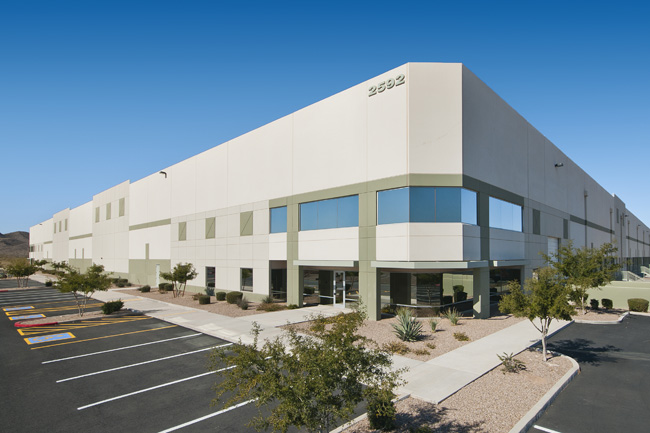 In its five-year outlook, commercial real estate services firm Cushman & Wakefield sees industrial vacancy rates dropping "considerably" over the next five years. The current rate, 9.6 percent, may fall by a full percentage point each year beginning in 2012, culminating in a 6.6 percent overall vacancy rate by 2015. While the markets of Dallas, Phoenix, the Inland Empire, Houston and Silicon Valley will see the largest decreases in that time period, Los Angeles, Portland, Orange County and Miami are "poised to claim the lowest vacancy rates in the U.S. by 2015."
Such a marked change ties directly to the pace of construction, according to Jim Dieter, executive vice president for Cushman's industrial-brokerage unit.
"The tremendous lack of new construction that has taken place over the past several years since the market went south has actually had a positive effect on the overall U.S. industrial landscape," Dieter told Commercial Property Executive. "The large amount of supply of available space over the last several years with a weakened demand had caused a high vacancy rate which in turn causes lease rates to go down and had an overall negative effect on the health of the market."
The report split its predictions into three areas: warehouse and distribution; manufacturing; and flex space. Of those, manufacturing will remain one of the recovery's brightest spots, with more than 90 percent of major markets seeing measurable declines in manufacturing vacancy by 2015. Additionally, West Coast markets, with higher development constraints and costs of ownership, will see an uptick in rental rates while markets in the South and Southwest – with stronger competitive pricing – will see lower appreciation on those rates.
"The West Coast, especially Southern California, is always the first major market to show a slowdown when a recession is about to occur," Dieter said. "And it is also almost always the first major market to show signs of coming out of the slowdown. Usually, the market follows."
In the current case, according to Dieter, both of those scenarios occurred and the major industrial markets in Southern California are leading the way in terms of absorption, construction, dropping vacancy rates and increased rental rates.
In general – and prior to the recession that started in the 2007 or 2008 timeframe – demand for flex space has been dropping for the last decade. But certain areas of that sector, including cloud computing and domestically backed call centers, are expected to buoy the entire segment as vacancy rates are expected "to decrease to the high single digits for the first time since the start of the technology bust in 2000."
The report also notes that, in addition to the indicator that is the Southern California area, coastal markets in general will tighten more quickly than those in the inland United States.