Evaluating Your Strategy for Stormwater Maintenance
Register for the webinar on June 15 at 1 p.m. ET to learn the essentials of a healthy stormwater maintenance program.
Stormwater systems are the responsibility of property owners, but their health is often neglected until it's too late. However, this run-to-failure method is extremely costly, and repairs are time-consuming.
A regularly scheduled maintenance program enables property owners to comply with regulations, as well as identify any safety or functionality deficiencies, before they require a rebuild of the entire underground system.
Join CPE and AQUALIS to learn more about:
The most important steps to include in your maintenance program
How maintenance programs save property owners money
Ways to ensure regulatory compliance
Warning signs you may be missing
---
Webinar: Evaluating Your Strategy for Stormwater Maintenance
Date: June 15, 2023
Time: 1:00 PM ET
---
Panelists: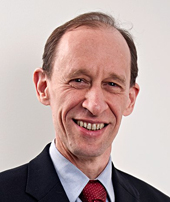 Sponsored by: