By Scott Baltic, Contributing Editor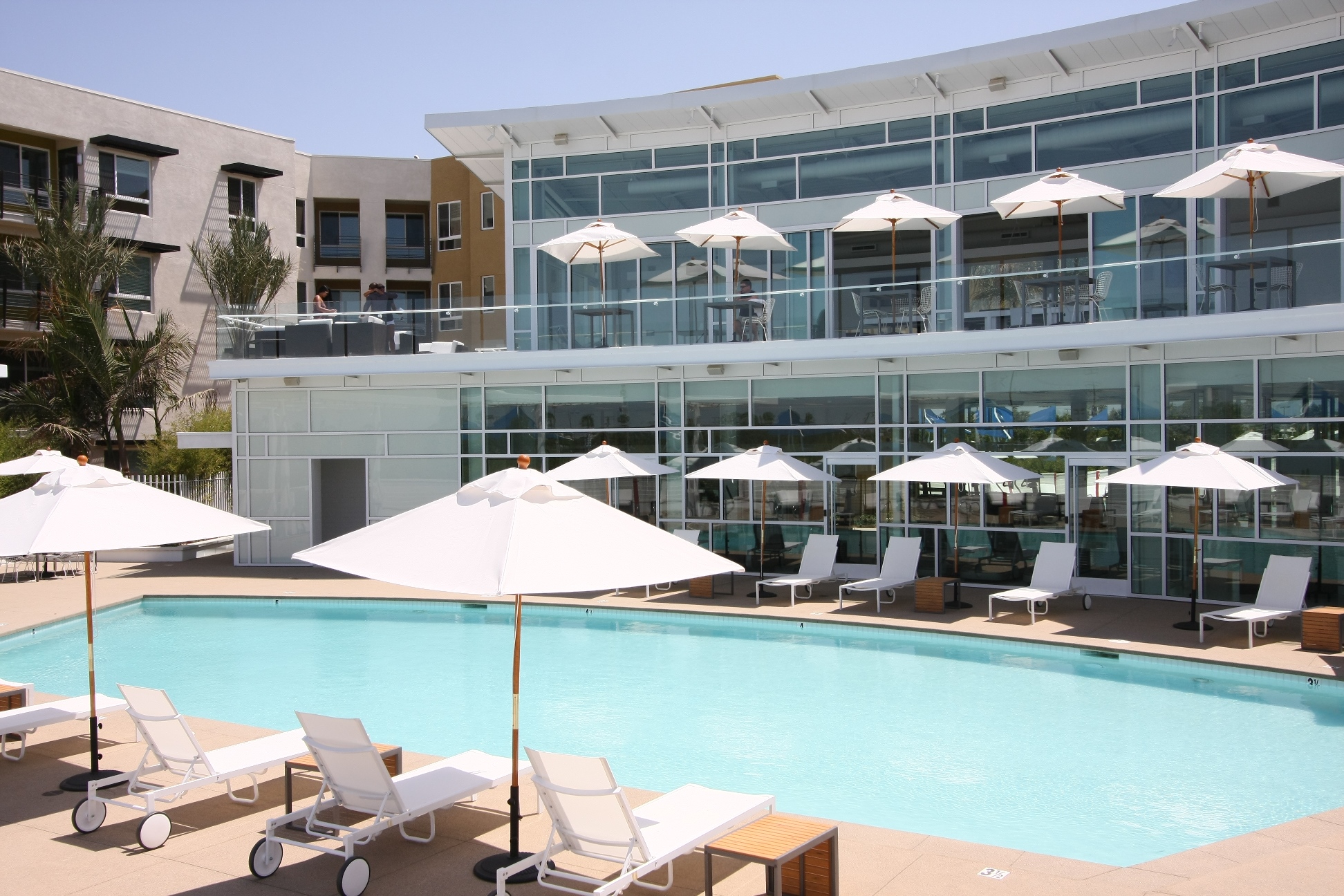 Essex Property Trust Inc., of Palo Alto, Calif., has purchased a 379-unit luxury apartment community in San Diego for $121 million in an all-cash transaction, it was announced late last week by the property's developer, Wood Partners, of San Diego, and by Institutional Property Advisors, a Marcus & Millichap company, which brokered the property. The seller was a joint venture of Wood Partners and a fund sponsored by CBRE Global Investors.
Domain by Alta – San Diego consists of two four-story buildings, a two-story clubhouse and two levels of gated underground parking for 750 cars and was Wood Partners' first new community in San Diego. The purchase price comes out to $319,261 per unit.
Built in the Spectrum Center business park, in the Kearney Mesa district, the project was completed in 2012. It's currently about 80 percent leased.
The project includes 23 studio, 197 one-bedroom and 159 two-bedroom units; of these, 35 units meet an affordability requirement. All units have patios and upgraded features, including wood-laminate flooring and granite countertops.
The clubhouse has reclaimed teak flooring, a 1,200-square-foot outdoor deck, a landscaped pool area with waterfalls, cabanas, a spa, barbecue pits, wireless work stations and a health club. The property also has three landscaped courtyards and is adjacent to a two-acre park.
"There are very few luxury, institutional-quality apartment buildings available for purchase in San Diego County," Brian Hansen, the Wood Partners director who oversees the company's Southern California development projects, said in a release. "The market for luxury rental properties in San Diego is tight. Supply is low, demand is high and the economy is picking up steam."
More than 15,000 jobs reportedly are within two miles of the community's location, at 8795 Lightwave Ave., and Kaiser Permanente is soon to begin development of a new 300-bed hospital less than a mile away.
The IPA team representing the seller consisted of Ron Harris, executive vp/investments; senior director Stewart Weston; Marcus & Millichap first vp/investments Christopher Zorbas; and Marcus & Millichap associate David Sperling.
"The long-term outlook for the submarket is robust, as the millennial generation continues to migrate to the area for high-paying employment opportunities," Weston said in the IPA statement. "The strength of the economic forecast for the area helped prompt Essex to make its first acquisition in San Diego County in more than six years."