September 26, 2011
By Barbra Murray, Contributing Editor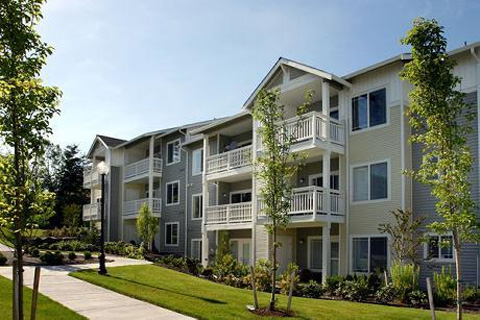 Essex Property Trust Inc. has expanded its presence by nearly 1,000 residences in the booming metropolitan Seattle apartment market with the recent purchases of Redmond Hill in Redmond, one of the largest apartment communities in Washington state, and The Bernard in Seattle. The company acquired the two assets, both located in King County, for an aggregate $165.1 million.
Redmond Hill is a compound of four apartment communities encompassing a total of 882 units in buildings developed between 1985 and 2003. Essex acquired the property from Archstone through its joint venture, Wesco L.L.C., for $151.3 million. The joint venture partially financed the acquisition with two new 10-year loans totaling $97.1 million.
Essex continued its Seattle footprint expansion with the purchase of The Bernard, a 63-unit mixed-use apartment building in Seattle's Lower Queen Anne district. Developed by Warren Avenue Properties L.L.C. for $12 million in 2008, Essex grabbed the asset for $13.8 million in a deal that included the assumption of a $9.4 million loan.
It's a good time to snap up apartment properties in Seattle, where the rental market is booming with no end in sight. Increasing employment is the main force behind the growing demand. "The local job market is on the upswing, spotlighted by metro-wide job creation through the first half of 2011 increasing three-fold from the same period last year, setting a pace unmatched by other western metros," according to a report by Marchs & Millichap Real Estate Investment Services. "The brisk rate of private-sector re-staffing efforts is generating strong leasing competition for some of the region's most desirable neighborhoods, most notably in King County, where a significant portion of job growth is occurring."
With a recovering job market and only a relatively small number of new units due to come online in the near future, the demand for apartments will continue to increase. The vacancy rate dropped 160 basis points in 2010, as per the report, and it is on track to decline another 119 basis points by the close of 2011 to just 4.8 percent.