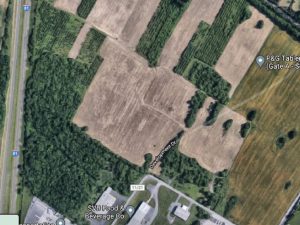 Equus Capital Partners has inked a 10-year, build-to-suit lease agreement with subsidiaries of The Clorox Co., Fresh Step cat litter and Kingsford grilling products for 580,000-square-feet of industrial space at the Mid-Atlantic 81 Logistics Park in Martinsburg, W. Va.
The buildings will comprise 36-foot clear height, cross docks, all-concrete truck courts, ESFR sprinkler system, LED lighting and a 7-inch concrete floor. Additionally, the warehouse is expandable to 868,000 square feet and will support manufacturing operations. The Class A facility is expected to be completed in the first quarter of 2021.
Growing Industrial Park
Part of a 150-acre logistics park along the Interstate 81 distribution corridor, the property is some 92 miles from both Washington, D.C., and Baltimore, as well as 33 miles from Virginia Inland Port and roughly 250 miles from marine terminals at Norfolk, Va. The park features development potential of up to 1.9 million square feet of distribution or manufacturing space across four buildings.
The first building in the park was delivered in 2018 and the 356,000 square feet are occupied by Procter & Gamble. Alongside construction of the Clorox Co. building, Equus Capital Partners will break ground on a 324,000-square-foot speculative warehouse facility in the park, which will be completed in the first quarter of 2022. The company expects the development of the fourth and final building in the park—a 369,000-square-foot asset—to begin sometime in 2022.
Cresa Managing Principal Brad Metzger and Principal Liz Roberts worked on behalf of the tenant, while Executive Vice President John Lesinski and Vice President Ben Luke from Colliers International represented Equus Capital Partners. The owner recently broke ground on a roughly 300,000-squre-foot industrial facility in the Charlotte area.