February 2, 2010
By Allison Landa, News Editor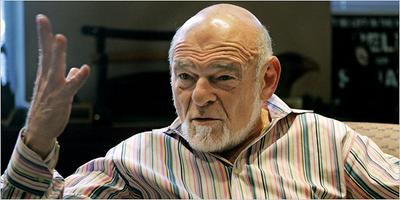 Sam Zell's Equity Residential is acquiring luxury at budget prices. The company is in the process of purchasing several high-end properties in Manhattan – perhaps in the hope of buying low to sell high.
Earlier this year, Equity nabbed Shaya Boymelgreen's stake in a lot at Tenth Avenue and West 23rd Street for the price of $11.25 million, along with paying $750,000 to other parties for land use. Zell reportedly is planning a 13-story project for the property, which will include 96 apartments as well as other facilities.
Now Equity has announced its $475 million purchase of three New York properties with a total of 910 apartments, 23,339 square feet of retail, and 50,000 square feet of parking. The two properties that closed on Jan. 29 are the 38-story River Tower at Sutton Place and 54th Street and the 32-story 777 Sixth Avenue at Sixth and 27th Street. The company is in contract to buy the 26-story Longacre House apartment tower on Eighth Avenue and 50th Street. They anticipate the property to close no later than May 1.
All three properties were bought from real estate developer Harry Macklowe, who Crain's New York noted had ironically bought a $7 billion chunk of Zell's property nearly three years ago. Since that time, however, Macklowe's financial difficulties have forced him to sell parts of his portfolio.
A sometimes-controversial figure on the real estate front, Zell is no stranger to large purchases. In 2006, his Equity Office Properties bought New York's Verizon Building for $505 million, along with three-quarters of the tenancy in common at 124 West 42nd Street. His fortune was made in the 1970s and 1980s through quite different methods: buying buildings for cheap in midwestern Rust Belt cities.
These days, however, Zell has a taste for taking big bites out of the Big Apple. After the three properties close, Equity will own and operate 26 properties totaling 7,320 apartments in the New York metro area. Fourteen of those properties are in Manhattan, totaling 3,825 apartments. The company estimates that the New York properties comprise 11 percent of its holdings.
"We are very pleased to add these premier properties, at prices well below replacement cost, to our New York portfolio," Equity Residential president and CEO David J. Neithercut said in a statement. "This transaction is yet another example of our ongoing strategy to add high-quality assets to our portfolio in core markets that position the company to benefit from improving apartment fundamentals."