By Steven Marks,
Head of U.S. REITs, Fitch Ratings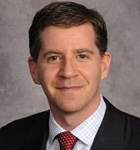 "2012 may be a pivotal year for the Outlook of U.S. Equity REITs, for better or worse." Fitch Ratings said this at the start of this year. If the first three months are any indication, equity REITs are certainly in for a markedly better 2012.
Anchoring the improvements thus far have been multi-family REITs. Fundamentals are continuing to strengthen. Additionally, companies such as BRE Properties and Home Properties have announced meaningful dividend increases, bolstered by increases in portfolio cash flows. Those developments have helped spur positive rating actions of late, with Fitch recently revising the rating outlook on both BRE and Essex Property Trust to Positive from Stable. As such, Fitch remains positive on sector fundamentals for multi-family REITs. However, it is important to note that there have been increases in on-balance-sheet development, which can meaningfully impact the risk profile of issuers.
Also worth noting is the more optimistic suburban office same-store net operating income projections. This is good news (albeit marginally so) for office REITs with sizeable suburban portfolios like Brandywine, Highwoods and Mack-Cali. That said, the operating environment for office REITs remains challenging
Another area worth highlighting is one that Fitch alluded to earlier this year:
"The days of playing defense may also come to an end for U.S. equity REITs in 2012 with more merger and acquisition activity on the horizon."
Late last month, Mid-America Apartment Communities issued 1.7 million shares of common stock. Mid-America said that they intend to use the proceeds to, among other things, partially fund acquisition and development. Fitch views the offering positively because it supports management's strategy of funding portfolio growth without utilizing much leverage. Whether other REITs follow suit with this strategy or more aggressively add on leverage remains to be seen.
Looking farther into 2012, the primary outlier for the equity REIT sector remains the direction of the broader economy, the recovery of which is strengthening. Additionally, whether equity REITs continue to exercise fiscal prudence will also help dictate what direction the outlook for the sector heads.