Equinix Inc. plans to invest $42 million to expand its SY4 International Business Exchange data center near Sydney, Australia, to meet the rising demand for additional capacity and interconnection services.
Opened in August 2016, SY4 is strategically located in Alexandria, 2.5 miles from Sydney's central business district. The development is Equinix's latest in a series of expansions across Asia-Pacific, namely in Melbourne, Tokyo, Hong Kong and Singapore.
The phase two expansion will feature 1,500 additional cabinets, bringing the facility's total capacity to 3,000, with a total usable floor space of more than 130,000 square feet.
"An interconnection-first strategy for IT is now central to realizing digital transformation and Australia is fast becoming an interconnection hot spot. Equinix has the capability to provide organizations with direct, private access to the leading cloud providers as well as many specific cloud services, offering organizations the perfect environment to embrace hybrid cloud architecture," Jeremy Deutsch, managing director at Equinix Australia, said in a prepared statement. "Today, we are already supporting more than 100 local and multinational companies in SY4. Our investment in SY4 demonstrates our ongoing commitment to providing the most robust architecture and interconnection options that allow customers to accelerate business relationships and speed to market."
The second phase of SY4 is scheduled for completion by the end of 2017.
Sydney Data Hub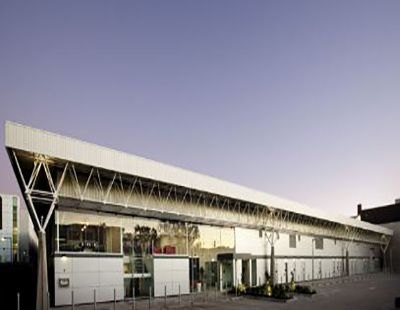 As Australia's most interconnected data center campus, Equinix's Sydney campus (SY1, SY2, SY3 and SY4)—together with its Melbourne data center facility—allow its customers to access strong business and cloud ecosystems. The company has dark fiber connectivity between the four Sydney facilities. The campus allows companies to set up direct links to the continent's two largest internet peering points, in addition to key submarine cable systems, including the Southern Cross Cable Head, the PIPE Pacific Cable and the soon to be launched Hawaiki cable which will be finalized in the expanded SY4.
"As we see the demand for connectivity between the United States, Australia and New Zealand increase, we've chosen SY4 as our point of presence from which our customers can access the bandwidth available on Hawaiki," said Remi Galasso, CEO of Hawaiki, in prepared remarks. "From inside Equinix, we have a significant opportunity to grow, leveraging the dense connectivity opportunities to other networks, content providers and IPs. With the expansion of SY4, this is only set to open more doors for us in the future."
Across Equinix's Australian data grid, there are more than 725 companies, including more than 155 Network Service Providers and more than 275 Cloud Service Providers. In total, Equinix has 29 IBX data centers in Asia-Pacific and its global footprint covers 179 IBX data centers across 44 markets.
Connected Australia
A recent survey by Equinix on 1,000 global IT decision makers revealed that Australia is one of the leading countries pursuing interconnection. About 86 percent of enterprises use cloud services and with key players like Amazon, Google and Microsoft, Australia is already the largest Infrastructure service market in the Asia-Pacific region.
"With more enterprises and managed service providers moving to the cloud, including for security and data protection, additional data center capacity in Australia is growing in demand," said Foad Fadaghi, managing director at Telsyte, in prepared remarks. "There is also an increased desire among CIOs to leverage a highly-interconnected IT architecture, and providers that have location and interconnectivity advantages are best suited to deliver value to clients," concluded Fadaghi.
Image and video courtesy of Equinix