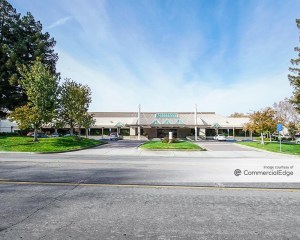 Embarcadero Capital Partners has sold an office property in Sunnyvale, Calif., for $28.8 million, according to Santa Clara County records.
A group of three separate LLCs, represented by the same individual, acquired the asset, the records show, with interest divided between the parties. The sale was subject to a $13.5 million loan, provided by Goldman Sachs.
According to CommercialEdge, Embarcadero Capital Partners acquired the property in 2017 from TA Realty, for $15.3 million.
The 57,310-square-foot R&D office is located at 475 Oakmead Parkway. The single-story building was initially constructed in 1979 and received a full renovation in 2008. It offers 189 grade-level parking spaces. According to CommercialEdge, Alpha & Omega Semiconductor is the property's sole tenant.
A large variety of tech and life science companies have offices in the area. The site provides immediate access to Bayshore Freeway and Lawrence Expressway, while downtown Sunnyvale is less than 5 miles away.
Embarcadero Capital Partners also owns the Horizon office property—situated less than half a mile north at 1230-1290 Oakmead Parkway. The company's footprint covers 1.6 million square feet of office space in the Bay Area, according to CommercialEdge. Last year, Embarcadero Capital sold a creative office asset for $52 million in San Francisco's SoMa district.
The Silicon Valley R&D market is slowly improving, despite vacancies reaching nearly 12.9 percent in the first quarter, while net absorption remained negative, according to a recent Newmark report. Asking rates have been steadily increasing over the past five quarters, highlighting continued confidence in the market, the same report indicates. Sunnyvale had a vacancy rate of 7 percent at the end of the first quarter, on an inventory of 19.5 million square feet of R&D office space.