The apartment sector is humming with activity and there is no sign of slowing down.  In fact, we are poised for a home run for the next several years.
2015 has been a banner year for the sector in terms of performance; national vacancies continue to compress and should settle in the mid-4 percent range by year-end according to REIS, while national effective rents jumped 5 percent year over year, according to Axiometrics. As we head into 2016, expect fundamentals to continue to stay strong as new household formations will be predominately in apartment living.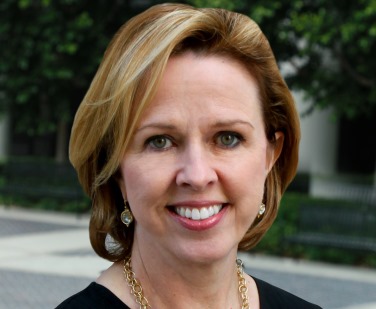 Where's the demand?
The key drivers of apartment demand can be put into two categories: paychecks and lifestyles. The Millennials are still challenged in finding good jobs at attractive wages, especially considering their hefty college loans. A large number are still living with their parents, which creates a huge inventory of pent up demand of renters that will hit the market in the next five to 10 years. They will be looking for full-time jobs in a time that most jobs created post recession pay less than the jobs lost.  Based on those paychecks, they cannot afford luxury apartment rents. Plus, their lifestyle is one of 'access to' not 'ownership of'.  Millennials favor mobility and like the flexibility and fun of apartment living, especially since they are getting married later and having children later.
Perhaps one of the biggest surprises in the apartment market over the last 12 to 24 months has been the influx of Baby Boomers. This cohort will have a sizeable impact on demand in 2016 and beyond (in fact, the 2.2 million people aged 65 and older who are projected to become renters in the next decade will account for roughly half of all renter growth.) As this group lives longer, healthier lives, they are increasingly embracing apartment living for many of the same reasons that the Millennials are. Plus, they are selling their homes, downsizing their lifestyles and moving to be near their kids and grandkids. This trend is expected to grow over the next decade as 10,000 people a day reach the age of 65.
Location, location, location
Some of the coastal cities and downtown core markets will have final deliveries of product that is currently under development and may see some softening in absorption in 2016. But construction will start to abate as infill sites have already been acquired for the most part. The next period of growth in those markets will approach a more normalized pattern as they go through the supply of luxury apartments currently exceeding demand in many markets.
For most of working America, demand will continue to outpace supply for moderately-priced apartments, which have actually seen a supply dip by 1.6% since 2002 as developers have favored building new, luxury apartments in a few markets where asking rents can overcome the high cost of construction. The greatest demand is likely to be in secondary "18-hour" cities such as Austin, Atlanta and Indianapolis where most of the country's job growth is occurring, populations are expanding and where the cost of living–especially in housing–is significantly less.
Emerging trends
Today's renter has a high propensity for amenity-rich communities near thriving commercial and retail hubs that deliver that ultimate live-work-play experience. However, residents are increasingly seeking pet-centric properties. Millennials in particular want their pets with them and pet parks are the new social 'club house'.  It is estimate that Americans will spend $350 million on pet costumes this Halloween. These furry friends are an important part of resident satisfaction with their apartment community and lifestyle.
Ella Shaw Neyland serves as President and affiliated director of Steadfast Cos.' two public, non-traded REITs, Steadfast Apartment REIT and Steadfast Income REIT. She has considerable experience in real estate investment, development and finance, and over her nearly 20 years in the multifamily space has advised both private and public companies on over $6 billion of investments across the United States. As Executive VP, Treasurer and Investor Relations Officer of United Dominion Realty Trust, Neyland was responsible for capital market transactions, banking relationships and presentations to investors and Wall Street analysts, and was also a voting member of UDR's Investment Committee. In addition to her extensive real estate background, Neyland has held executive positions in the banking industry, including CIBC, BancOne and Frost Bank. Neyland is currently a Board member for the Investment Program Association (IPA) and she is a member of the Urban Land Institute (ULI). Neyland received a Bachelor of Science in Finance from Trinity University in San Antonio, Texas.