By Corina Stef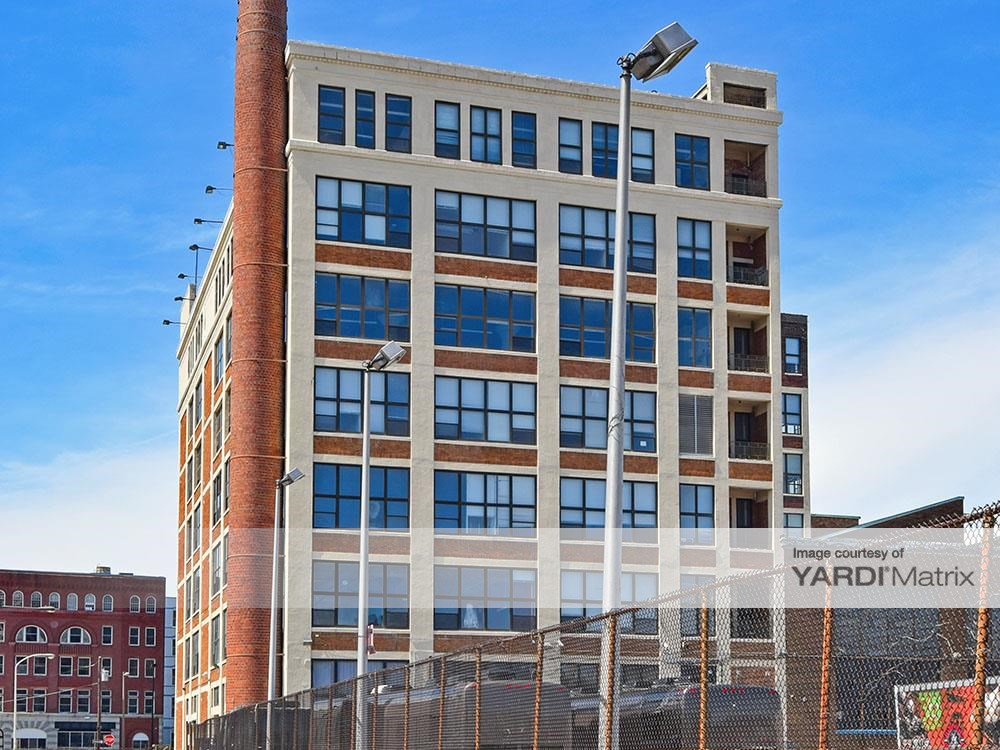 Callowhill Center Associates LP sold Callowhill Center, a 188,167-square-foot Philadelphia office complex. Local real estate developer Arts & Crafts Holdings purchased the property for $20.1 million. The complex houses the iconic Electric Factory concert venue, which has been the anchor tenant for more than 20 years.
Located at 421 N. 7th St. in the city's Callowhill neighborhood, the property comprises an office building and a one-story annex situated on a 2.5-acre parcel. The seven-story building boasts creative spaces and an additional 26,000 square feet of retail space. Other amenities include 14-foot ceiling heights, a high window line, original wood plank floors and versatile floor plans. It also has 243 parking spaces, as the parking lot falls under a mixed-use zoning overlay.
From warehouse to creative office
Callowhill Center was originally built in 1938 and served as an electric factory until it underwent an adaptive reuse in 1995, when it was converted to office. The property offers easy access to interstates 676, 95 and 76, but also to the Ben Franklin Bridge.
According to Yardi Matrix, the property previously traded in 1986 for $2.25 million and is 38.2 percent occupied by tenants such as Lincoln Investment Planning Inc., Brolik, School of Rock and FreshFly.
Newmark Knight Frank Capital Markets Senior Managing Directors Mike Margolis and Dave Dolan and Managing Director Dave Garonzik, together with Jeff Tertel and Jim Egan acted on behalf of the seller.
Image courtesy of Yardi Matrix