By Adriana Pop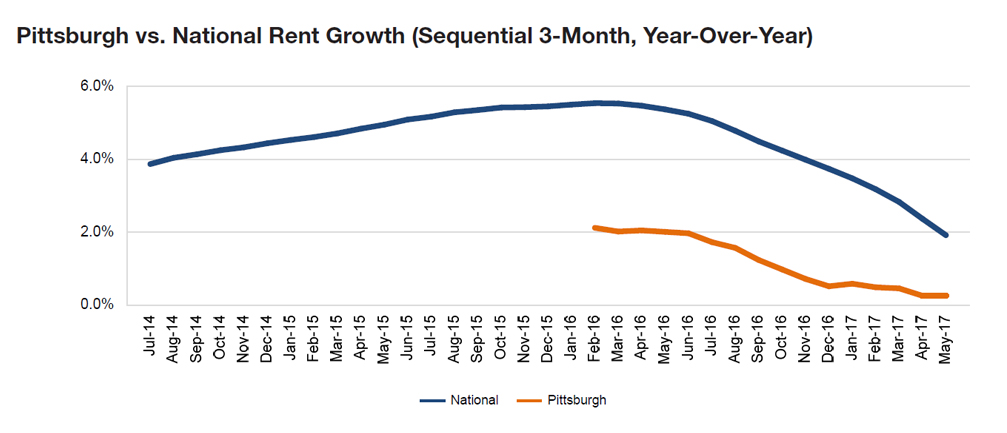 Once a predominantly blue-collar city, Pittsburgh today relies on a diversified innovation economy and a highly educated workforce. University-based research is focused on life sciences, information technology and robotics, which are major economic drivers for both the region and nation.
Despite a slowly shrinking population, the city's multifamily market remains steady, bolstered by increased hiring in recession-resistant sectors—such as education and health services—which has had a ripple effect on the region's economy, driving demand for apartments and office space. Most of the growth can be attributed to the two largest health-care systems, UPMC and Allegheny Health Network, as well as education institutions such as the University of Pittsburgh, Carnegie Mellon University, Duquesne University and Robert Morris University. Increased tourism activity over the past year has also led to significant employment gains in the leisure and hospitality industry, offsetting the loss of manufacturing and mining jobs.
Demand for apartments is especially strong downtown, where more than 40 percent of all residents are Millennials. Developers are targeting the area, which has seen the city's fastest population growth in the seven years post-recession. Overall, the metro continues to be an affordable place to live, with rents averaging $1,038 as of May and a median home price of approximately $135,000 over the past year.