By Barbra Murray, Contributing Editor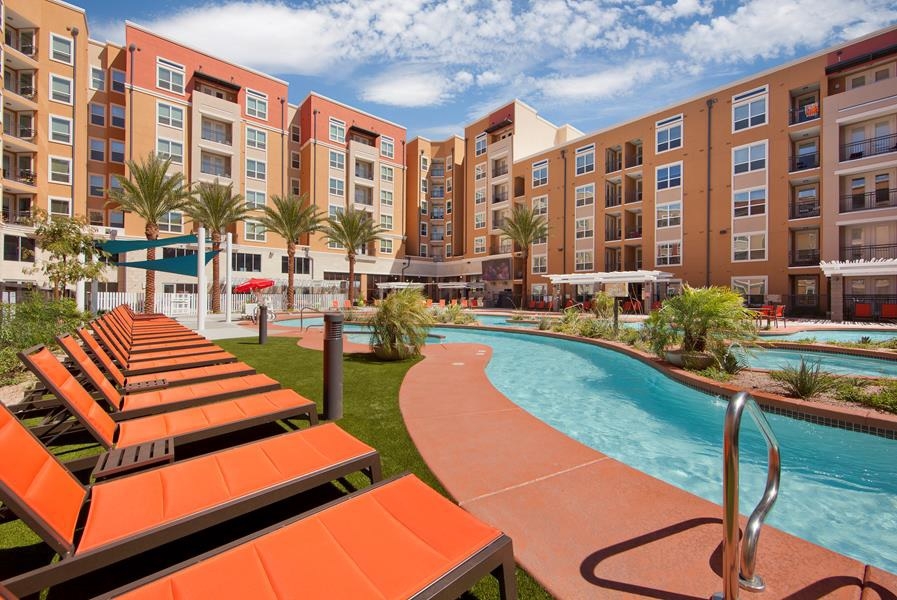 Tempe, Ariz.–The District on Apache, a 900-bed student housing community serving Arizona State University in Tempe, Ariz., has just joined EdR's portfolio. The REIT acquired the property from developer Residential Housing Development L.L.C. in a transaction valued at $89.9 million.
Sited just half a block from the ASU campus at 977 E. Apache Blvd., the District first opened its doors to residents in August 2013, offering 279 units laden with the high-end amenities that are fast becoming a prerequisite among the student population.
The purchase of The District dovetails with EdR's current strategy. "EdR's business plan has been to reposition our portfolio by divesting assets that are further from campus but that serve secondary or tertiary campuses and then to redeploy the proceeds to acquire developed communities either on-campus or pedestrian to tier 1 universities," Tom Trubiana, chief investment officer with EdR, said during the company's second quarter earnings call in July. "In doing so, we believe this improved portfolio of assets will provide a better and more consistent return on investment."