By Dees Stribling, Contributing Editor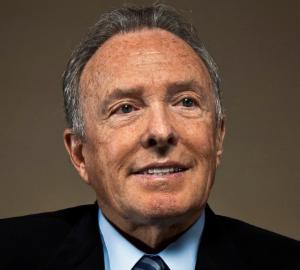 American real estate billionaire Donald Bren came in at No. 66 on Forbes' annual list of the world's billionaires, which was released on Monday. Those on the list are ranked by net worth and categorized by industry and country of origin. Bren, with a net worth of $15.2 billion, has often been the U.S. leader on the list over the years. His firm, Irvine Co., owns more than 115 million square feet of real estate, mostly in southern California.
His net worth is no chump change, but it isn't in the same league as the list's top billionaires worldwide, including Bill Gates(No. 1 this time around), with a net worth of $86 billion. Warren Buffett and Jeff Bezos were place and show on the Forbes billionaire list, with a net worth of $75.6 billion and $72.8 billion, respectively.
Other top U.S. real estate billionaires that made the list include Stephen Ross (No. 186, $7.4 billion); Richard LeFrak (No. 219, $6.5 billion); and John A. Sobrato (No. 224, $6.4 billion). Chicago billionaire Sam Zell came in at No. 324, with a round $5 billion in net worth, while the world's most famous real estate billionaire, Donald Trump, placed at No. 544, with $3.5 billion in assets, according to Forbes.
The top real estate billionaire worldwide is Wang Jianlin of China, who also happens to be the richest person in that country, with a net worth of $31.5 billion. He made his fortune in real estate—Dalian Wanda Commercial Property is China's largest real estate company—but has also branched into entertainment, developing a mega-studio in Qingdao. The world's No. 2 real estate billionaire is Lee Shau Kee of Hong Kong ($24.4 billion), and No. 3 are the brothers David and Simon Reuben of the U.K. ($15.3 billion).