June 14, 2010
By Dees Stribling, Contributing Editor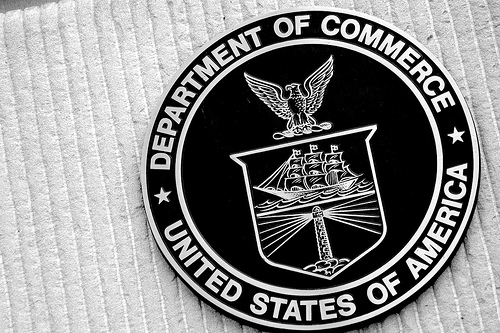 Retail sales are a closely watched measure of the U.S. economy, and considering all the hand-wringing on Friday after the U.S. Department of Commerce posted a disappointing 1.2 percent drop month-over-month in retail sales figures, maybe too closely watched. The report gave Wall Street the jitters all morning and may have affected overseas equity markets, the price of gold, bond markets and other indices not strictly related to short-term movements in consumer habits.
Compared with last year, at least, U.S. consumers are buying a good deal more. The May 2010 total was 6.9 percent more than during May 2009, and total sales from March through May of this year were up 8.1 percent compared with the same period in 2009.
Car sales were down in May 2010, and so were sales at home-improvement stores–down 9.3 percent–presumably as fewer people needed to outfit their recently bought homes after the expiration of the federal homebuying tax credit. Take out auto sales, home improvement (and gas, because prices were down), and monthly U.S. retail sales actually stayed roughly the same from April to May–up 0.1 percent.
On the Other Hand, Consumers Feel Better
Much was also made of the release–on the same day as the retail numbers– of the latest University of Michigan/Reuters Consumer Confidence Index, which posted an increase from 73.6 in April to 75.5 in May. This was a puzzler for some commentators: how can people feel better about the economy but not want to rush out and buy more big-ticket items?
Job numbers might be the key to boosting consumer confidence, and while the latest employment numbers weren't as vigorous as expected, jobs are being created at a rapid enough clip so that people with jobs already aren't as worried about the floor falling out from under them as they used to be. But they're not confident enough just yet to load up on more auto loan or credit card debt, even if banks would let them.
The Federal Reserve did report last week that consumer borrowing rose in April by $954.8 million, a 0.5 percent increase, but that's unlikely to survive revision. March's gain turned into a $5.44 billion contraction of consumer credit after last month's revision, after all. Consumer credit has declined almost steadily for nearly two years now because consumers don't want as much and lenders don't want them to have as much.
High-Income Consumers Feel a Lot Better
It's been noted that the retail rebound, such as it is, has been spearheaded by high-income consumers. A year and a half ago, it was the end of the world as we know it, and even upper-income people did not feel fine.
It turned out, however, that the Panic of 2008 wasn't the end of the world, and afterwards the affluent discovered that they were still affluent, with certain exceptions, such as those depending on the appreciation of their Vegas McMansions to pad their net worth. According to Gallup, consumer spending among households earning more than $90,000 a year (not precisely wealthy, but still high income in most places), spending on consumer items rose 33 percent to an average of $145 per day in May 2010–up from $109 per day in April 2010 and May 2009, and the highest monthly average since November 2008.
Wall Street seemed to react to the weak consumer spending news early on Friday, but rebounded somewhat by the end of the day, with the Dow Jones Industrial Average ending up 38.54 points, or 0.38 percent. The S&P 500 gained 0.44 percent and the Nasdaq advance 1.12 percent.