May 28, 2010
By Dees Stribling, Contributing Editor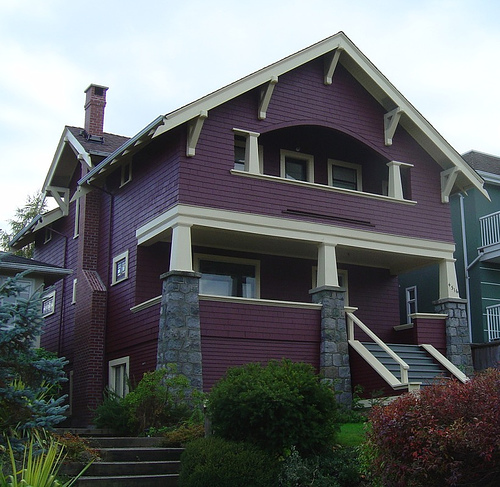 The PIGS problem (an unflattering acronym for Portugal, Italy, Greece and Spain) might be making world equity markets nervous, but the rush is on to invest in the perception of safety–in such instruments as U.S. Treasuries, that is, though clearly there are some goldbugs out there. Since U.S. mortgage rates tend to follow yields of 10-year Treasuries, which are down, the upshot for U.S. mortgage borrowers in the United States is low rates.
According to Freddie Mac, the average rate offered on 30-year fixed-rate home loans sank to 4.78 percent last week, down from 4.84 percent last week. Last week's low was also within spitting distance of the record low of 4.71 percent set during late 2009.
As a result, according to the Mortgage Bankers Association, homeowners are refinancing their mortgages at the fastest clip since last fall. The remarkable thing about that is that there are any mortgages left to refinance at a lower rate, considering last year's rush to do so.
Will E-Readers Help Booksellers Co-op the E-Book?
Reading-material purveyor Borders Group Inc. had a tough first quarter, which ended May 1. Comp-store sales, an important retail metric, declined 11.4 percent compared with the same quarter a year ago. The average amount spent by consumers during each visit dropped 3.6 percent year-over-year as well.
The budding growth of e-books is getting some of the blame for the company's weak performance. According to a recent study by Goldman Sachs, e-books now account for about 3 percent of total book sales. In five years, that share is predicted to grow to 12.8 percent. Borders' plan to deal with the trend? Expand its presence in the e-book realm.
"We plan to offer a strong selection of e-reading devices to fit all of our customer's needs with a number of devices prices at $200 or below," Michael Edwards, Borders' interim president and CEO, said during a company conference call. "In line with this approach, we recently began taking pre-orders for the Kobo eReader, which showcases the Borders brand eBook store."
Revision Shaves First Quarter U.S. Growth
The U.S. Department of Commerce revised the growth of the nation's gross domestic product during 1Q10 to an annualized 3 percent, down from an initial report of 3.2 percent.
Consumer spending, as it happened, was relatively robust, growing at a 3.5 percent annualized rate for the quarter, and was revised down only 10 basis points. Business investment, however, grew at 3.1 percent, instead of the initial estimate of 4.1 percent.
Wall Street yo-yoed back upward on Thursday, with the Dow Jones Industrial Average gaining 284.54 points, or 2.85 percent, to put it well above 10,000 again. The S&P 500 gained 3.29 percent and the Nasdaq advanced 3.73 percent.