August 4, 2010
By Dees Stribling, Contributing Editor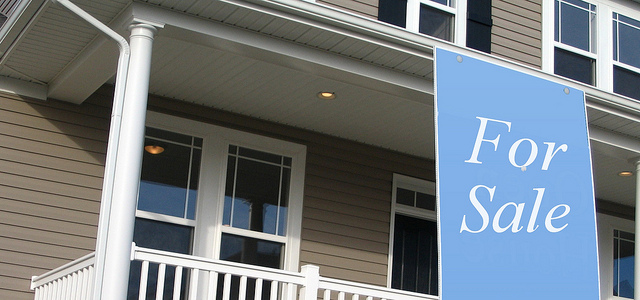 Pending home sales edged down in June compared to May, with near-term sales expected to be notably lower than in the spring, according to the National Association of Realtors. The surge of buyers taking advantage of the homebuyer tax credit is now definitively over. The question is–what next?
The Pending Home Sales Index, which is a forward-looking indicator, declined 2.6 percent to 75.7 based on contracts signed in June, from an upwardly revised level of 77.7 in May. The index stands 18.6 percent lower than in June 2009, when it was 93.0. According to the NAR, the data reflects contracts and not closings, which normally occur one or two months later.
"There could be a couple of additional months of slow home-sales activity before picking up later in the year, provided the job market continues to improve," the always-an-optimist NAR chief economist Lawrence Yun said in a statement on Tuesday. "Since home prices have come down to fundamentally justifiable levels, there isn't likely to be any meaningful change to national home values. Some local markets continue to show strengthening prices."
Barnes & Noble in Play
The largest bricks-and-mortar bookseller, Barnes & Noble, is reportedly on the lookout for a buyer. The chain, which operates 720 stores nationwide, said on Tuesday–using that time-honored (or shopworn?) phrase, "evaluate strategic alternatives"–that it might well be on the block. The company saw same-store sales drop 4.8 percent in fiscal 2010, compared with fiscal 2009.
The company cited a possible buyer in its statement: "Leonard Riggio, the company's founder and largest stockholder, has informed the board that, in light of its decision to explore strategic alternatives, he intends to consider the possibility of participating in an investor group to acquire the company."
Riggio's been through this before, in a way–he was the one who acquired the flagship B&N in the early 1970s to add to a small stable of other bookstores, and then took the brand on a decades-long, nationwide growth spurt. Not mentioned by the company is West Coast billionaire Ron Burkle, who's been champing at the bit lately to increase his stake in the company from about 19 percent, whether the company likes it or not (and apparently they don't, setting up a poison-pill structure to stop him).
Income Nearly Stagnant, Savings Remain High
According to the Bureau of Economic Analysis on Tuesday, U.S. personal income increased by just a whisker in June, less than 0.1 percent. Disposable income likewise increased less than 0.1 percent during the month.
Personal savings rates remain high, however, noted the BEA, or at least high compared with the 1990s and early 2000s. As a percentage of disposable personal income, saving was 6.4 percent in June, compared with 6.3 percent in May. One would think Americans had been through some kind of gut-wrenching period of economic dislocation recently.
Wall Street followed a big run-up Monday with a declining Tuesday. The Dow Jones Industrial Average lost 38 points, or 0.36 percent, while the S&P 500 was down 0.48 percent and the Nasdaq declined 0.52 percent.