March 23, 2010
By Dees Stribling, Contributing Editor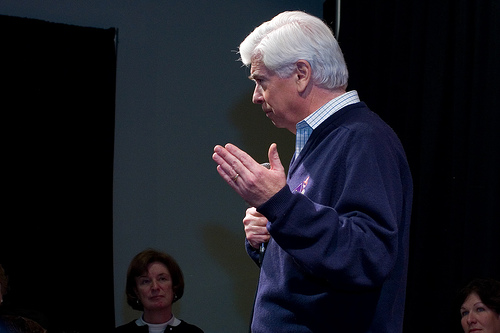 Now that the health-care hubbub is settling down in Congress (for the time being), financial industry reform is getting more attention — at least from the financial industry and its lobbyists. The Mortgage Bankers Association has come out against certain aspects of reform, at least in the bill approved 13-10 by Sen. Christopher Dodd's (D-Conn.) Committee on Banking, Housing and Urban Affairs.
"[The MBA] wishes to express its strong opposition to the bill's provisions that would require additional 'risk retention' for residential and commercial mortgage financing and securitization," the organization stated in an open letter on Monday to Sen. Dodd as well as Sen. Richard Shelby (R-Ala.), ranking member of the banking committee.
One of MBA's objections is that risk retention — essentially requiring lenders whose loans are bound for securitization to keep part of the loan on their books — would stymie mortgage lending. "Requiring independent non-depository mortgage lenders to retain a portion of every mortgage they sell would render their business model unsustainable," the letter asserted.
A hot-button issue if you're a mortgage banker. But not likely to get protesters out in the streets around the Capitol.
CompUSA Rises From the Retail Dead
The Great Recession and other vagaries of the retail world put CompUSA and Circuit City into the dustbin of retail history not too long ago, but only temporarily, as it turned out. The names, at least, are being resurrected by Systemax, which reached into the dustbin and bought the names after the old retailers imploded.
The company, better known as an Internet computer-parts purveyor under the name TigerDirect.com, has already opened 32 revamped CompUSA stores nationwide (and may revive the Circuit City name too). The company claims the difference this time around is a thing called "Retail 2.0."
Essentially, Retail 2.0 provides a lot of Internet access within the store, which Systemax says will "empower shoppers by placing… nearly 300 screens throughout the store, from laptops to desktops to HDTVs," according to a recent statement. "With a single touch, consumers can access full product information, including image galleries, product manuals, customer reviews, price comparisons, compatible products available in-store, and even video demonstrations."
More information, in other words, than customers used to get from underpaid teenage clerks who may or may not have been familiar with the merchandise.
National Activity Index Dips Further Into Negative Territory
The Chicago Fed National Activity Index, which is a weighted average of 85 monthly indicators of national economic activity, was -0.64 in February, down from -0.04 in January. A negative reading points to growth below trend, according to the Fed's way of reckoning.
The decline was led by production-related declines, but most of the indicators were down for the month, affected in some cases by snow. Only sales, orders and inventories made a positive contribution to the index. But at least the index was far above a year ago February, when it stood at -2.48.
Wall Street had a good day on Monday, led by healthcare stocks of various sorts. The Dow Jones Industrial Average was up 43.91 points, or 0.41 percent, while the S&P 500 and the Nadsaq gained 0.51 percent and 0.88 percent respectively.