October 26, 2011
By Dees Stribling, Contributing Editor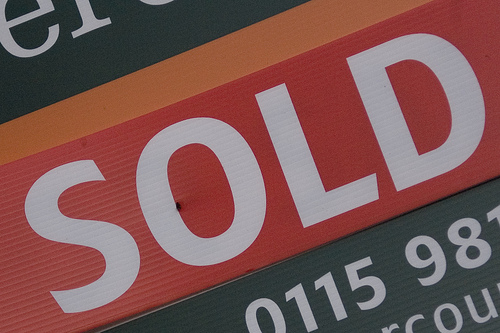 According to the S&P/Case-Shiller Home Price Indexes, which were released on Tuesday, U.S. residential prices are essentially flat. Both the 10-city and the 20-city composite indexes ticked 0.2 percent from July to August. But as many headline writers were quick to point out, the indexes actually declined year over year from Aug. 2010 to Aug.  2011: 3.5 percent for the 10-city composite and 3.8 percent for the 20-city composite.
At an 8.5 percent annual loss, Minneapolis posted the steepest year-over-year drop from Aug. 2010 to Aug. 2011, but has improved in each of the last three months. Only Detroit and Washington, D.C., posted positive annual returns, improving 2.7 percent and 0.3 percent, respectively.
Still, even the annual numbers weren't quite as bad as they seemed, according to David M. Blitzer, chairman of the Index Committee at S&P Indices. "In the August data, the good news is continued improvement in the annual rates of change in home prices," he asserted. "With 16 of 20 cities and both composites seeing their annual rates of change improve in August, we see a modest glimmer of hope with these data."
For its part, the Federal Housing Finance Agency reported that prices for houses whose mortgages are owned or guaranteed by the GSEs were down 4 percent year-over-year. From July to August, the drop was 0.1 percent. Declining more than other regions were parts of the West, including Colorado, Arizona and California.
For Consumers, It's Like the Recession Never Left
Consumers see few glimmers of hope, modest or otherwise, if the latest Conference Board Consumer Confidence Index, released on Tuesday, is any indication. The index declined in October after a slight improvement in September. It now stands at 39.8 (100 = score for the index's base year, 1985), down from 46.4 in September.
Conference Board Consumer Research Center director Lynn Franco offered a glum assessment of the findings. "Consumer confidence is now back to levels last seen during the 2008-2009 recession," she commented. "Consumer expectations, which had improved in September, gave back all of the gain and then some, as concerns about business conditions, the labor market and income prospects increased. Consumers' assessment of present-day conditions did not fare any better."
Specifically, consumers' appraisal of present-day conditions declined in October; the proportion of respondents who asserted that business conditions are "bad" rose to 43.7 percent from 40.5 percent, while those claiming business conditions are "good" slipped to 11 percent from 12.1 percent. Those claiming jobs are "plentiful" decreased to 3.4 percent from 5.6 percent. On the other hand, those calling jobs "hard to get" also decreased, from 49.4 percent to 47.1 percent.
Wall Street decided on Tuesday that ill winds are blowing from Europe–word is that Italy has drafted some economic reform proposals, which it will offer to the rest of the EU on Wednesday. So investors rushed to sell. The Dow Jones Industrial Average lost 207 points, or 1.74 percent, while the S&P 500 was down 2 percent and the Nasdaq declined 2.26 percent.