October 14, 2011
By Dees Stribling, Contributing Editor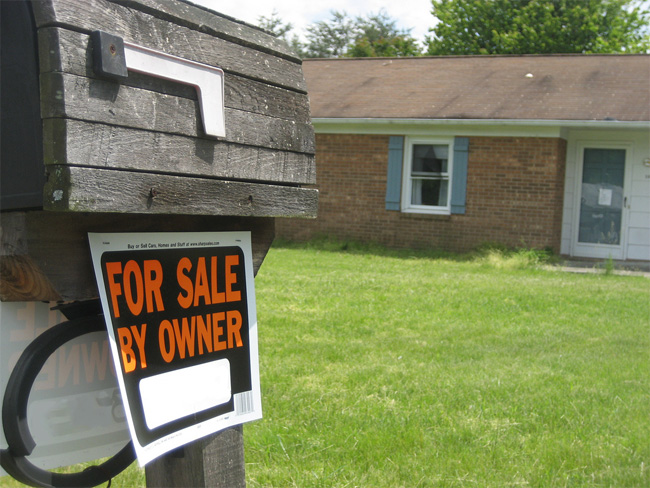 Foreclosure specialist RealtyTrac reported on Thursday that foreclosure filings–which it defines as default notices, scheduled auctions and bank repossessions–dropped a little less than 1 percent during the third quarter of compared with the second quarter. One in every 213 U.S. housing units received a filing during the quarter. Year-over-year, foreclosure activity was down 34 percent for the quarter.
The company posits that the annual drop merely represents an interlude before foreclosures head upward again. "Lenders are cautiously throwing more wood into the foreclosure fireplace after spending months trying to clear the chimney of sloppily filed foreclosures," James Saccacio, CEO of RealtyTrac, remarked.
The top state for foreclosures was again Nevada, with one in every 44 residential properties experiencing a filing during the third quarter. Greater Las Vegas had the number-one rate among metropolitan areas. California ranks second and Arizona number three in foreclosures, and the Golden State also has the dubious distinction of accounting for one in four of the foreclosure filings in the country, RealyTrac estimates.
Employment Applications, Trade Deficit Stuck in Neutral
The U.S. Department of Labor reported on Thursday that for the week ending October 8, initial claims for unemployment insurance were 404,000, only a small decrease of 1,000 from the previous week's revised figure. The four-week moving average was 408,000, a decrease of 7,000 from the previous week. Not a bad performance, but still short of dipping under the psychologically important 400,000 threshold.
Another economic indicator that has barely moved lately is the U.S. trade deficit, which came in at $45.6 billion in August, the Census Bureau reported on Thursday. Both imports and exports for goods and services decreased slightly. The lopsided deficit with China did see some upward movement, with imports increasing $2.2 billion to $37.4 billion (such as household goods, toys, games, and sporting goods), while exports (led by soybeans, fish, shellfish, and nonferrous metals) increasing $200 million to $8.4 billion.
U.S. imports and exports have both been steadily increasing since the worst of the recession, roughly in tandem, though imports have slowly been outpacing exports. The August 2011 deficit of $45.6 billion compares unfavorably with August 2009, when the deficit was $31 billion, but the most recent number is down from earlier this year. In May the U.S. trade deficit hit a recent peak of $50.1 billion.
Gap to Contract in U.S., Expand in China
Consumers are notoriously fickle when it comes to clothiers, and Gap Inc. has been on the receiving end of U.S. consumer indifference lately. Same-store sales worldwide in its most recent fiscal quarter were down 2 percent compared with the same quarter a year ago. The company, whose brands include the Gap, Banana Republic and Old Navy, said on Thursday that it's going to respond by closing almost 200 stores in the United States, as well as reducing the footprints of additional locations. Currently there are 889 domestic stores; by 2013, there will be around 700.
The Gap didn't disclose which U.S. stores it plans to close. But the company did say that it plans to open about 45 stores in China by the end of 2012, which represents a near tripling of its presence in that country. The first flagship Gap will open in Hong Kong before the end of this year.
Wall Street was mostly down on Thursday, depressed by bank stocks, but managed to end mixed. The Dow Jones Industrial Average lost 40.72 points, or 0.35 percent, while the S&P 500 was down 0.3 percent. The Nasdaq was a gainer, however, ending up 0.6 percent.