April 26, 2010
By Dees Stribling, Contributing Editor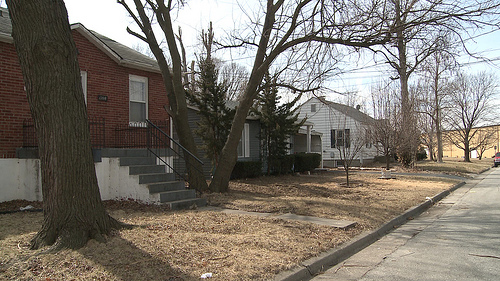 According to the U.S. Census Bureau, new home sales spiked upward by 27 percent nationwide in March compared with the previous month, as a completely expected consequence of the looming cutoff date (this Friday) for the federal home buyer tax credit. New homes sold during the month at an annualized rate of 411,000, the bureau noted on Friday.
National Association of Home Builders chief economist David Crowe acknowledged the influence of the tax credit in a statement: "The near record-breaking increase over February was the result of home buyers taking advantage of the tax credit, as well as a carryover of demand that was held back by unusually bad weather in February," he said.
Crowe isn't predicting a sharp slide in sales on the other side of the credit tax expiration, however (not everything is that hopeful). He cited continuing low interest rates, pent-up household formations, good affordability conditions and budding employment growth as drivers of home sales after the April 30 cutoff. The home building industry has its fingers crossed that he's at least partly right.
EV Stations Coming to CRE?
Will the time come soon when electric vehicle (EV) charging stations are common amenities at commercial and multifamily residential properties? Campbell, Calif.-based Coulomb Technologies, which manufactures the devices, is betting that it is.
In March, the company installed six of its charging stations at the Belmont, a 464-unit apartment complex in Dallas owned by UDR Inc., which Coulomb says is the first installation of networked charging stations for an apartment development in the country. Coulomb CEO Richard Lowenthal told CPE that multifamily owners will become increasingly interested in providing such stations as tenants begin to drive EVs.
Likewise, in April the shopping center South Coast Plaza in Costa Mesa, Calif., became the retail property to buy a charging station from Coulomb, which it put in its underground garage next to the property's Crate and Barrel store. The flagship Whole Foods in Austin also set up an EV charging station in April (conveniently in time for some Earth Day PR). It might well be the first grocery store to offer EV charging, anticipating the day when customers drop by for some free-range chicken, a loaf of organic bread and a few dollars' worth of electrons.
Fabulous Fab's Gift of Gab
On Tuesday, Goldman Sachs CEO Lloyd Blankfein is slated to testify before the U.S. Senate about what his company did as the housing bubble primed for explosion in 2007, but as a Master of the Universe CEO, few expect him to say anything remotely revelatory or even interesting. On the other hand, will Fabrice "Fabulous Fab" Tourre–a Goldman bond trader and vice president at the company's London office, as well as star of the SEC lawsuit against Goldman Sachs–have anything more interesting to say on the same day when he, too, testifies?
It would be too much to ask. But Tourre has already used e-mail to write the likes of the following (in which he refers to himself in the third person): "… standing in the middle of all these complex, highly leveraged, exotic trades he created without necessarily understanding all of the implications of those monstrosities!!!" That could be a quote with some staying power in the history of the financial meltdown, even if Tourre says on Tuesday that it was "taken out of context."
Wall Street managed to maintain its "What Me Worry?" posture toward financial regulatory reform on Friday, with the Dow Jones Industrial Average gaining 69.99 points, or 0.63 percent. The S&P 500 was up 0.71 percent and the Nasdaq advanced 0.44 percent.