September 1, 2010
By Dees Stribling, Contributing Editor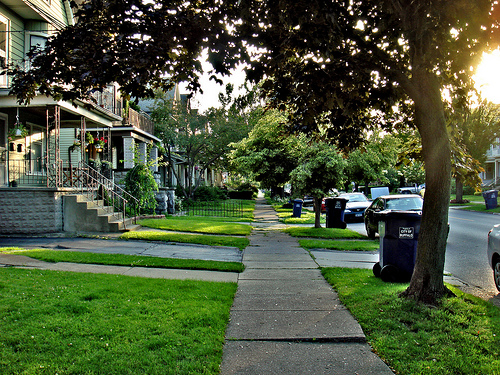 The much-anticipated S&P/Case-Shiller home price index for June was released on Tuesday, indicating that prices for single-family homes in 20 major U.S. metro areas rose 4.2 percent from June 2009. That's an upward bounce in the price of housing, but very possibly of the dead-cat variety, reflecting the fleeting impact of the now-expired federal housebuying tax credit.
Still, 15 of the top 20 metro areas saw increases year-over-year, with San Francisco leading the pack with a 14.3 percent gain. San Diego gained 11.2 percent and Minneapolis was third, with a 10.7 percent increase. On the other end of the spectrum, the biggest year-over-year loser, according to the index, was usual-suspect Las Vegas, which remains mired in foreclosures. Home prices have slid there by 5.2 percent since June 2009.
The Case-Shiller numbers told a similar story, though not in the details, as the Monday report by Freddie Mac that U.S. home purchase prices rose 3.1 percent during 2Q10 compared with the previous quarter, though were down 0.2 percent when compared with a year earlier. The Freddie Mac report tracks a much wider universe of houses than Case-Shiller, but the point is the same: the tax credit acted as an electric shock that got the zombie up and walking for a while.
Consumers Pep Up a Bit
Consumers have been a grumpy lot in recent months, but the Conference Board reported on Tuesday that its Consumer Confidence Index was up to 53.5 in August, compared with 51.0 in July. Another dead cat in the house, or something more fundamental?
"Consumer confidence posted a modest gain in August, the result of an improvement in consumers' short-term outlook," Lynn Franco, director of consumer research at the Conference Board, said in a statement. "Consumers' assessment of current conditions, however, was less favorable as employment concerns continue to weigh heavily on consumers' attitudes."
Indeed, the Conference Board reported that 45.7 percent of those surveyed said that jobs are "hard to get." A minuscule 3.8 percent said that jobs are "plentiful" (who is this 3.8 percent? is another question the Conference Board might have usefully asked).
Most Banks Rack Up Profits in 2Q
Are banks out of the woods yet? Commercial banks and other savings institutions earned an aggregate of $21.6 billion during 2Q10, the FDIC said on Tuesday, compared with a $4.4 billion loss during the same period in 2009. Two-thirds of all banks U.S. reported a year-over-year improvement in earnings.
It's the other third that need watching. Bank failures this year are on track to exceed last year's total of 140, mainly community and regional banks still have millstones tied around their necks–that is, a lot of underwater commercial real estate loans, vintage mid-2000s, on their books.
Wall Street ended the day mixed on Tuesday, with the Dow Jones Industrial Average up 4.99 points, or a scant 0.05 percent, and the S&P 500 up 0.04 percent. The Nasdaq was down 0.28 percent.