March 24, 2010
By Dees Stribling, Contributing Editor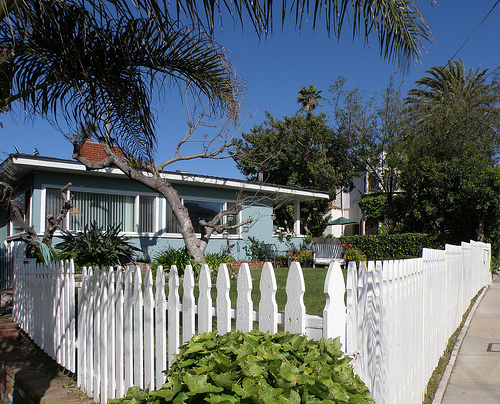 Sales of existing U.S. homes dropped 0.6 percent in February according to the National Association of Realtors on Tuesday. That represents a seasonally adjusted annual rate of 5.02 million units, the lowest since last summer, and the third monthly drop in a row. Some markets registered gains, however; in particular, existing home sales in the Midwest Existing-home sales in the Midwest increased 2.8 percent.
Unsold inventory nationwide went up during February according to the organization. That month some 3.59 million existing homes were for sale, an 8.6-month supply, up from 7.8 months in January.
The ever-optimistic chief economist at NAR, Lawrence Yun, floated the idea that the snows of February might have kept some homebuyers in their old homes for the time being: "Some closings were simply postponed by winter storms, but buyers couldn't get out to look at homes in some areas and that should negatively impact near-term contract activity," he said in a statement, though he also said that the housing recovery is "fragile at the moment."
B of A Taken to Court for Loan Non-Modification
Two Washington state homeowners are taking Bank of America to court for not being particularly interested in modifying their mortgage despite its acceptance of $25 billion in bailout funds. The case, filed in U.S. District Court in Seattle, claims that the bank is systematically thwarted the homeowners' requests to make mortgage adjustments that would prevented their home from being foreclosed.
According to the complaint, Bank of America played dirty pool with Seattle residents Kamie and Daniel Kahlo, who were told they could get a modification, but later discovered that no changes were actually made to their mortgage.
"Bank of America came up with every excuse to defer the Kahlo family from a home loan modification, from stating they 'lost' their paperwork to saying they never approved the new terms of the mortgage agreement," said Steve Berman, managing partner of Hagens Berman Sobol Shapiro, the lawyers handling the suit. "And we know from our investigation this isn't an isolated incident."
Florida RE Blues Inspire German-Retiree Vigilantism
Three German retirees have been sentenced to various terms in prison or probation for kidnapping their American investment advisor in an ill-thought-out bid to recoup some $1.4 million of theirs that they say he lost. The retirees abducted James Amburn in the German city of Speyer last June and forced him to send a transfer order for more than $2.7 million to their accounts from his bank in Zurich.
The joke was on them, since there was no money in that account, and police freed Amburn after he managed to fax a plea for help. How had he supposedly lost money for the retirees? In Florida real estate.
Wall Street had an up day again on Tuesday, with the Dow Jones Industrial Average gaining 102.94 points, or 0.95 percent. The S&P 500 was up 0.72 percent and the Nasdaq advanced 0.83 percent.