July 12, 2010
By Dees Stribling, Contributing Editor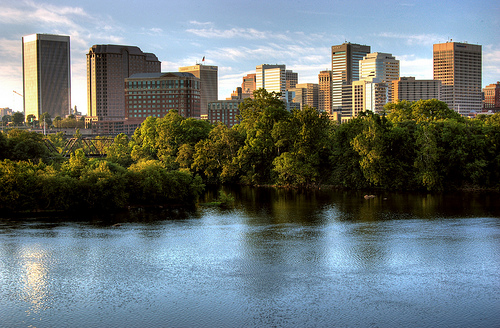 The Economic Cycle Research Institute, a New York-based economic forecasting organization, said on Friday that its Weekly Leading Index (WLI) dropped to 121.5 for the week ended July 2, compared with 122.3 during the week before. That was the lowest point for the index, which is a measure of future U.S. growth, since almost a year ago.
On the face of it, that sounds like a portent of the dreaded double-dip, but the ECRI asserts that this slide in the index (and other recent WLI downturns) doesn't mean the the U.S. economy is headed in that direction, but merely a experiencing slowdown in the speed of the recovery. "Neither the 'experts' predicting that the sky is falling based on the WLI, nor the other 'experts' indulging in misinformed WLI-bashing in an effort to discredit the super-bears, have a real clue to what the WLI is all about," the ECRI said in a statement recently.
"We created the WLI not to be an infallible, stand-alone recession-forecasting machine, but as one small part of a much larger array of leading indexes…" the organization continued. "The WLI is designed to be interpreted in this broader context, and its message today is quite simple: a slowdown in U.S. economic growth is imminent, but a new recession is not."
Million-Dollar Mortgage Dropouts
The New York Times reported late last week that about one in seven mortgages that exceed a cool $1 million are seriously delinquent, according to data supplied to the newspaper by the real estate analytics firm CoreLogic. That compares with delinquency for one in 12 sub-million-dollar mortgages nationwide.
What gives? "CoreLogic data suggest that many of the well-to-do are purposely dumping their financially draining properties," posited the paper, though it acknowledged that it's hard to prove motives in such delinquencies.
For those with jumbo mortgages who are able (and willing) and keep paying their mortgages, however, now turns out to be good time to refinance. Bankrate.com reported last week that the average rate on a 30-year jumbo (over $729,750 these days) is now 5.48 percent, compared with 6.86 percent this time last year. Jumbo loans are back, for those who can still afford them.
Apple Plays Retail Catch-up in China
Apple Inc. has renewed its drive to plant retail locations in China with the opening of a 16,000-square-foot flagship store in Shanghai. It's the company's second location in China, after the opening of another flagship in Beijing two years ago.
According to the company, it plans "many" more stores in China. Apple computer and communication products reportedly have panache among the Chinese nouveau riche, but the company is behind other gizmo-makers in penetrating the Middle Kingdom. Fewer than 1 percent of computers sold in China are Macs, compared with over 6 percent in the United States, according to market research firm IDC.
Wall Street ended the week with an up day on Friday, with the Dow Jones Industrial Average up 59.04 points, or 0.58 percent. The S&P 500 gained 0.72 percent and the Nasdaq advanced 0.97 percent.