September 2, 2010
By Dees Stribling, Contributing Editor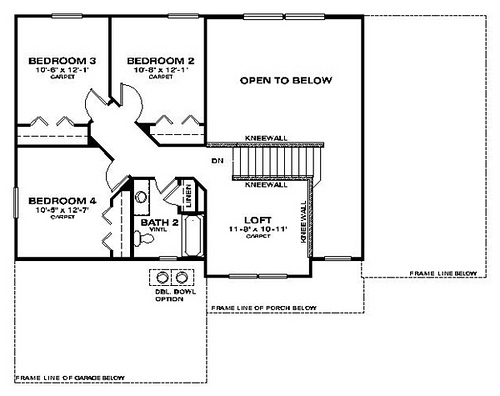 Construction spending dropped in July to an annualized rate of $805.2 billion, a 1 percent decrease from the month before, according to the U.S. Census Bureau on Wednesday. The July level of construction was the lowest in 10 years. Also, June's figures were revised downward to 0.8 percent below May, instead of a gain of 0.1 percent.
Leading the way down among private-sector construction was homebuilding, which declined 2.6 percent. Private-sector construction as a whole dropped 0.8 percent, though non-residential construction was actually up by 0.8 percent. It seems that utilities are building power and communications facilities and the like.
"While the stimulus is funding some vital infrastructure projects, the private sector is too cautious and state and local governments are too cash-strapped to help," Ken Simonson, the chief economist at the Associated General Contractors of America, said in a statement. "As a result, overall construction spending is at its lowest level in a decade and hundreds of thousands of construction workers are unemployed."
APD Says Private Sector Handed Out 10,000 Pink Slips in August
Automatic Payroll Processing Inc. reported on Wednesday–as it always does two days before official monthly U.S., unemployment number emerge from the federal government–that the economy dumped about 10,000 private-sector jobs in August. The company, which crunches its numbers based on payrolls, doesn't always align with the official numbers, though sometimes it's close.
The decline, according to the company, is a "pause" in the recovery already evident in other economic data. The decline–slight, considering the size of the U.S. labor market–came after six monthly increases representing an average gain of 37,000 private-sector jobs per month.
"Today's ADP National Employment Report shows that U.S. private sector employment remains essentially flat," Gary C. Butler, president and CEO of ADP noted in a statement. "Employers require economic certainty and a favorable environment in order to expand their businesses and create jobs."
U.S. Factories Churning Out Goods
Americans might not be buying things at the crisp pace characteristic of a recovery, but we sure are making things that fast. The Institute for Supply Management reported on Wednesday that manufacturing in the U.S. expanded for the 13th month in a row in August.
The organization's Manufacturing ISM Report on Business said its Purchasing Managers Index was 56.3 in August, up from 55.5 in July. More than 50 means manufacturing is growing, and the index has averaged 56.6 over the last year.
Wall Street was positively giddy on Wednesday, with the Dow Jones Industrial Average up 254.75 points, or 2.54 percent. The S&P 500 and the Nasdaq advanced nearly 3 percent each: 2.95 percent and the 2.97 percent, respectively.