November 8, 2011
By Dees Stribling, Contributing Editor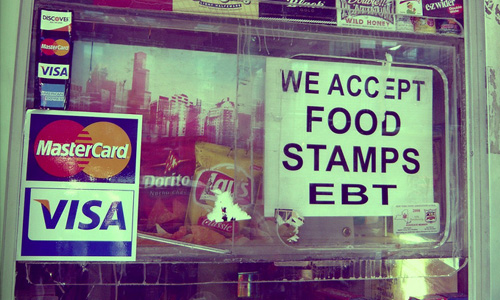 The U.S. Census Bureau released research on Monday that it says is "a supplemental poverty measure that complements, but does not replace, the nation's official poverty measure." The bureau developed the supplemental poverty measure in collaboration with the Bureau of Labor Statistics and the National Academy of Sciences, and further says that it "is designed to reflect contemporary social and economic realities and further our understanding of economic conditions and trends."
For example, unlike the official way of counting poor people, the bureau's new approach includes as income the likes of food stamps and the earned-income tax credit, and also takes into consideration costs such as child care, out-of-pocket medical expenses and taxes. The new unofficial measurement asserts that the nation's overall poverty rate is 16 percent of the population, rather than the official 15.2 percent, but also that certain groups suffer either lower or higher rates than the official ones. For example, according to the new tally, some 3.2 million fewer children were found to be in poverty in 2010, but the poverty rate for the elderly is about twice as much as the official rate, mainly because medical expenses were deducted from income.
The Census Bureau report came on the heels of a separate report by the Brookings Institution last week that asserts that the number of people living in neighborhoods characterized by "extreme poverty" grew by about a third over the last decade, all but wiping out gains made during the 1990s. The institute defines extreme poverty as areas in which at least 40 percent of residents live below the federal poverty line, which was pegged in 2010 at $22,300 a year in income for a family of four. Now more than 10 percent of the country's poor live in neighborhoods in which poverty is thus concentrated, up from 9.1 percent 10 years ago, or an increase of about 2 million people, according to the institute.
Consumer Credit up Because of Car Loans
The Federal Reserve reported on Monday that U.S. consumer credit rose in September by a $7.4 billion month-over-month jump, in contrast to the $9.7 billion contraction in August. Mainly, consumers are borrowing more for big-ticket items such as cars and tuition — some $8 billion more was borrowed to pay for those kinds of things during the month. Sales of autos were at an annualized rate of slightly more than 13 million vehicles in September, up from 12.1 million in August.
On the other hand, consumers aren't borrowing as much by way of their credit cards. Revolving debt, which includes bank and retail cards, dropped $627 million month-over-month in September. That kind of debt is down 19 percent in the last three years, beginning with the credit panic of late 2008. Credit-card companies, however, are still quite profitable, making much of their money these days from affluent consumers, the only group that seems to be using its credit cards more.
Italian Debt Time Bomb Ticks a Little Louder
Yields on 10-year Italian debt jumped to 6.56 percent on Monday, up from 6.35 percent on Friday. At the end of September, the yield was only 5.5 percent. Such upward movements make the country's 1.9 trillion-euro debt ($2.6 trillion) considerably more expensive to carry, and worrisome in that some 200 billion euros of it is coming due next year.
What to do about it? Euro-zone nabobs have been focusing on the comparatively small-potatoes Greece for some time now, and seem to have no solid plan to deal with the Italian problem. As for the Italian government, Prime Minister Silvio Berlusconi's government's as wobbly as a spinning plate on a stick, and will perhaps the subject of a no-confidence vote that sends him packing later this week to whatever kind of retirement playboy media billionaires enjoy (not half bad, probably).
Despite these international worries, Wall Street managed to inch upward on Monday, with the Dow Jones Industrial Average gaining 85.15 points, or 0.71 percent. The S&P 500 was up 0.63 percent and the Nasdaq advanced 0.34 percent.