By D.C. Stribling, Contributing Editor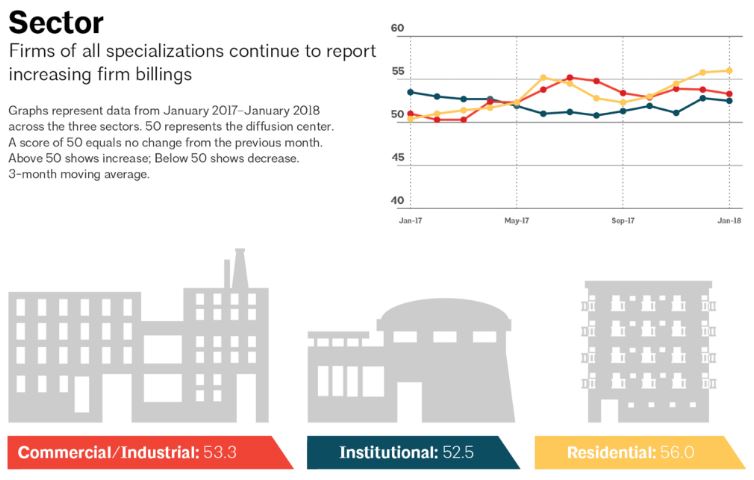 The American Institute of Architects reported Thursday that its Architecture Billings Index came in at 54.7 in January, up from 52.8 in the previous month, and its highest January score since 2007. The score reflects an increase in design services provided by U.S. architecture firms. The new projects inquiry index was 61.1, down from a reading of 62.0 the previous month, while the new design contracts index increased slightly from 53.4 to 53.9.
"Healthy conditions continue across all sectors and regions except the Northeast, where firm billings softened for the second consecutive month," said AIA Chief Economist Kermit Baker in a statement. "With strong billings and healthy growth in new projects to start the year, firms remain generally optimistic about business conditions for the next several months."
The index counts as a leading economic indicator of commercial and residential construction activity, reflecting the nine- to 12-month lead time between architecture billings and construction spending. The index usually predicts U.S. construction spending growth, though not always in every real estate sector.
AIA's survey asks participants whether their billings increased, decreased or stayed the same for the month, compared to the month before. The organization then calculates the results. The index centers around 50, with results above 50 pointing to an increase in billings, while results below 50 mean a decline.