October 3, 2011
By Dees Stribling, Contributing Editor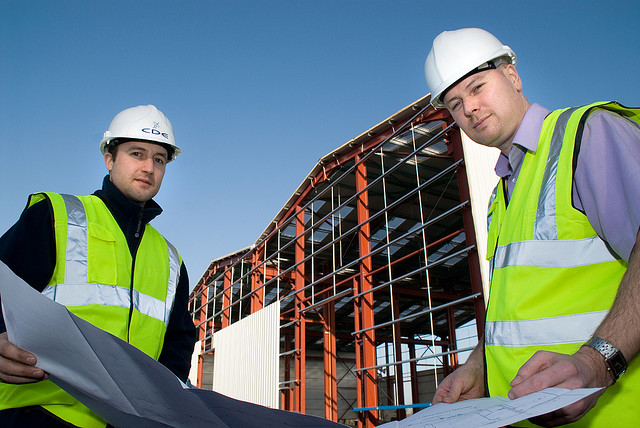 Greece might have swiped the limelight for the moment, but back in the United States it's still employment-numbers week, and the first of the reports, the unofficial ADP National Employment Report, was released on Wednesday. The report said that private employers added 110,000 in October, which was more than economists had expected. The company also revised September's job growth from 91,000 to 116,000.
The service sector showed a fairly good gain, according to ADP, rising 114,000 in October. Although down a bit from an increase of 122,000 in September, this increase marks nearly two years of employment gains in service. On the other hand manufacturing employment declined by 8,000 in October, which is against recent trends.
Small- and medium-sized businesses did the heavy lifting when it come to hiring during October, with small-payroll companies — those with up to 49 workers — hiring a net of 58,000 workers, while employment on medium payrolls — those with 50 to 499 workers — rose by 53,000. The big boys among employers, those companies counting more than 500 employees, ended up firing a net of 1,000 of them last month.
Fed Predicts the Same Sluggish Growth as Before
The Federal Open Market Committee said in a statement on Wednesday that it thought "economic growth strengthened somewhat in the third quarter, reflecting in part a reversal of the temporary factors that had weighed on growth earlier in the year," but that only sounded like good news. The FOMC continued: "Nonetheless, recent indicators point to continuing weakness in overall labor market conditions."
Indeed they do. Will things improve? Not really, to hear the FOMC tell it. "The Committee continues to expect a moderate pace of economic growth over coming quarters and consequently anticipates that the unemployment rate will decline only gradually," the statement continued. More of the same, in other words.
What will the Fed do about? Keep twisting, for one thing — that is, buying longer-term securities in place of shorter-term ones, the theory being to keep a lip on long-term interest rates. Also, maintain low interest rates until 2013, as promised. And maybe, just maybe, think about a stimulus, though the exact language the central bank used was "employ its tools to promote a stronger economic recovery in a context of price stability."
The Never-Ending Greek Drama
Greek PM George Papandreou has persuaded his cabinet to go along with a referendum, probably as soon as next month, provided his government lasts that long. He asserted that the Greek people are "wise and capable of making the right decision."
Meanwhile, the German-French head-of-state duo Merkel & Sarkozy said that Greece had to go along with the deal struck last week, or that was the end of the bailout. The existence of the euro, they asserted, was more important than Greece's participation in the euro. Expect more official upbraiding of Greece from Germany and France at the upcoming G-20 meeting.
Wall Street, which seems to love that yo-yo motion, swung upward on Wednesday, perhaps cheered by the relatively positive jobs numbers, or maybe hints of stimulus in the Fed's pronouncements. In any case, the Dow Jones Industrial Average gained 178.08 points, or 1.53 percent, while the S&P 500 was up 1.61 percent and the Nasdaq advanced 1.27 percent.