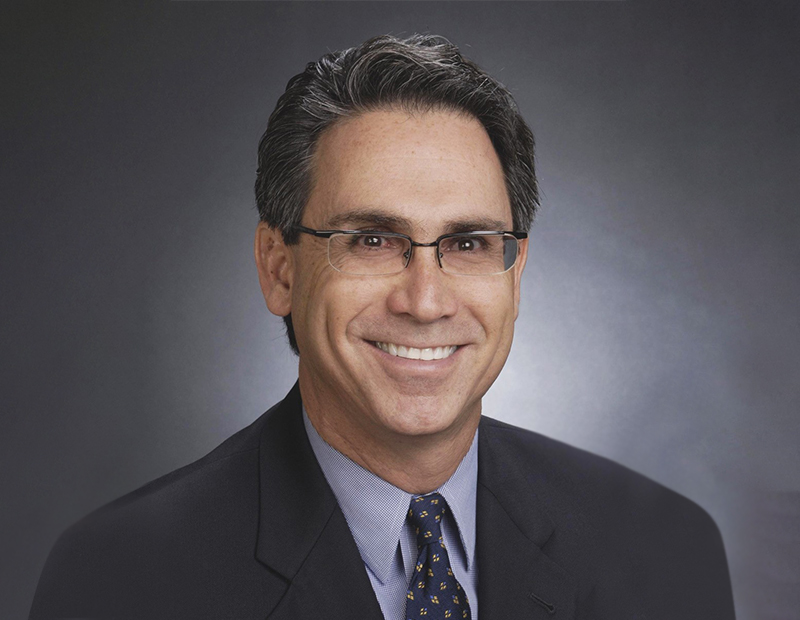 Economos Properties has received $52.5 million in construction financing for two new hotels, which will be part of a dual-branded Marriott project at Dania Pointe, within a 102-acre premier mixed-use development in Dania Beach, Fla.
CBRE's Capital Markets Debt & Structured Finance team arranged the loan from Citizens Bank.
"These will be the only hotels within the Dania Pointe mixed-use development, which will offer more than 100 acres and approximately 1 million square feet of retail, entertainment, residential and office development," Jonathan Rice, CBRE's senior vice president, told Commercial Property Executive. "It has an experienced and well-respected developer/operator—Economos Properties."
The project will include a 196-key full-service Marriott and a 154-key AC Hotel by Marriott. Both will be 14 stories and constructed on top of 25,000-square-feet of retail space. The hotels are slated to open in 2021.
A major project
Dania Pointe will boast more than 100 national and local retail tenants and more than 24 restaurants and entertainment venues. The project will also include 500,000 square feet of Class A office space, 1,000 luxury apartments and condominiums and an outdoor public area.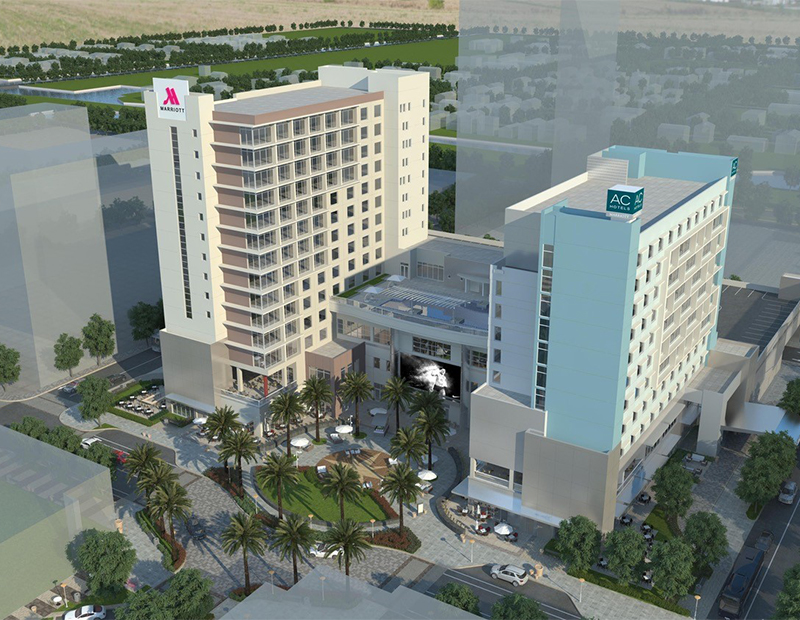 According to Rice, there was tremendous interest from the lending community for this deal, and many were interested due to the exclusivity of the development and Marriott brands being involved.
"Because the site was undeveloped, KIMCO is creating a true destination and complex that will literally serve thousands of customers where there has been virtually no economic activity," Rice said. "The City of Dania Beach is in growth mode and hotel demand is incredibly strong and far exceeds current supply."
The development is located 10 minutes from the Fort Lauderdale-Hollywood International Airport and Port Everglades and 20 minutes from the Weston and Plantation communities.
CBRE's Mike Toulomelis and David Borge also joined Rice in the efforts to secure the loan from Citizens Bank.
Economos Properties is no stranger to the area as it already owns three hotels in South Florida, including the 156-key Hilton Garden Inn located at the entrance of the Dania Pointe development.
Images courtesy of CBRE