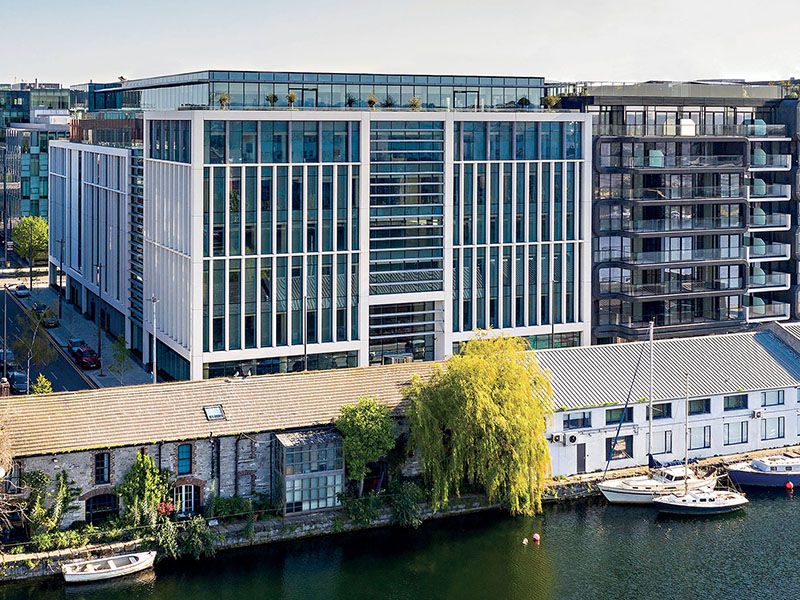 Fears of a global economic slowdown have begun to impact lender and investor activity in Europe's commercial real estate market, according to a new report by valuations provider RERC, a SitusAMC company. The study, European Real Estate Market Briefing: Bracing for Risk, indicates that industry players are preparing for change.
---
READ ALSO: Ares Management Closes European Fund at $2B
---
As Brexit-induced political and economic turmoil takes hold, European CRE, with its lease-generated income, stands as a preferred option among alternative investments. Compared to stocks and bonds, CRE offers relatively lower volatility and steady income. While trends vary from country to country, in general, lenders are favoring larger lot size in key locations with solid underlying fundamentals, as well as high-quality properties with durable lease agreements in place. However, lenders are most skittish about the retail sector—due to structural changes in the sector and ongoing negative investor sentiment—so retail-backed loans have become more expensive, particularly in the U.K.
Overall, across Europe, RERC anticipates a decline in debt origination volume for new lending for the remainder of 2019, as investment activity slows in pace. On the other hand, refinancing activity will remain strong, especially for portfolio owners eager to consolidate their positions.
Investment activity cools
Compared to 2018, investment volumes have gone on the downswing in many European countries, most notably in the U.K., where volume in the first half of 2019 dropped a whopping 30 percent, year-over-year. The story is quite different in such locations as Germany and Ireland, which continue to garner strong investor attention in their office sectors. Earlier this year in Frankfurt, for example, Atlanta-based Invesco Real Estate acquired the 867,600-square-foot Die Welle office complex from Norges Bank Investment Management and AXA France for €620 million, or approximately $679.5 million. In August, Hamburg, Germany's Union Investment purchased 5 Hanover Quay, an approximately 161,500-square-foot office property in Dublin, from TIO South Docks Fund Ltd. in a transaction valued at €190 million, or $213 million.
Additionally, the Netherlands has seen a pickup in CRE investment activity, with international investors taking a shine to the region for its open economy and low interest rates. In terms of sector preferences among investors, the Netherlands is representative of most of Europe; last-mile industrial assets remain most coveted and retail continues to induce caution.