By Mihaela Coste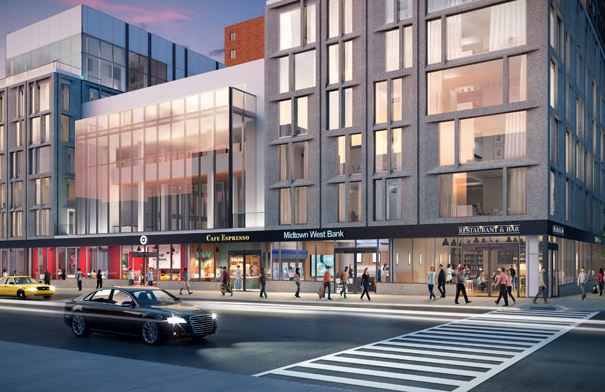 New York—Eastern Consolidated's Capital Advisory Division has recently secured a construction loan in the amount of $108 million on behalf of XIN Development International Inc., for the development of a seven-story, 82-unit residential condominium project. The building, which will be located in Manhattan's Hell's Kitchen, will include a retail component.
Adam Hakim, managing director, and James Murad, director of Eastern Consolidated, arranged the financing with the lender, Bank of the Ozarks.
Located at 615 10th Ave. between West 44th and West 45th streets, the property will offer 71,699 square feet of residential space, as well as 36,053 square feet of retail on the ground floor and lower level. A national credit tenant has already signed a leasing agreement for 76 percent of the retail space and Target signed a lease for 29,000 square feet.
The borrower is the U.S. development arm of Xinyuan Real Estate Co., the only Chinese real estate developer listed on the New York Exchange. The company builds large-scale residential projects in China, but also abroad.
"XIN Development is an experienced sponsor that has developed high-end residential buildings with luxury units and an array of amenities in other parts of New York City," Hakim said in a prepared statement.
Image courtesy of RKF