August 16, 2011
By Barbra Murray, Contributing Editor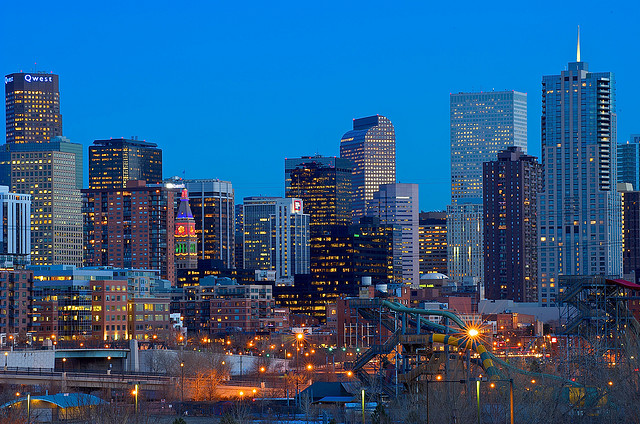 There's a renaissance underway in downtown Denver and East West Partners and Starwood Capital Group are doing their part with the establishment of a joint venture that will focus on advancing the area's revitalization.
The partners' initial focus will be on the LoDo, or Lower Downtown, neighborhood, with an eye toward developing multifamily, office and hotel projects, some of which will sprout up on developable land East West is contributing to the joint venture. Some of that land is near Union Station, a new 20-acre transit hub that Union Station Neighborhood Co., an East West joint venture involving Continuum Partners, is redeveloping in a public-private endeavor.
East West and Starwood have not yet announced specific plans for the LoDo neighborhood, but the area is primed for an expansion of offerings. "LoDo has been a pretty hot market for close to 25 years," Michael Leccese, executive director of the Urban Land Institute Colorado, told Commercial Property Executive. "It got colonized by artists, and people with money followed. More recently there's some adjacent development, one is an area called Riverfront, for which East West is the master developer. It's done incredibly well and it's kind of shifted the center of gravity for central Denver a little bit more toward LoDo. People are really drawn to that area. It's attracted so many people that it has also attracted commercial development, so there have been a couple of office buildings in LoDo that have done well."
With the emergence of the nearby Union Station redevelopment, as well as the existence of other popular destinations like the Coors Field baseball stadium, LoDo's allure is only growing. "It's starting to attract not just residential, but office and other types of commercial, so I can see why East West would want to partner with Starwood and invest there. Certainly, it continues to be a vibrant area, and I think its prospects for the future are very good because a lot of the infrastructure and transit improvements will continue to bring people in and funnel people through."
But LoDo is just the beginning for the East West-Starwood joint venture. "With Starwood Capital Group as our partner we now have the financial capability to begin new development in downtown Denver and expand to other select national markets," Mark Smith, president of East West, said.