August 26, 2011
By Nicholas Ziegler, News Editor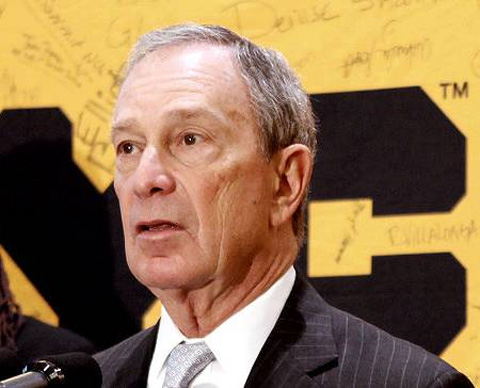 The week started with an earthquake and it's ending with a hurricane.
According to the National Weather Service, locations from eastern North Carolina and the eastern Mid-Atlantic states to Long Island to southern New England are all in the potential path of Hurricane Irene. While there is historical precedence for a hurricane impacting the major metropolitan areas of the Mid-Atlantic and Northeast, these hurricanes are rare. However, with a population explosion along coastal areas of the Northeast during the past several decades, a hurricane this strong hasn't affected the Northeast urban corridor for at least the past two decades.
Nate Silver, writer of the New York Times' FiveThirtyEight blog, tries to calculate the value of property damage were Irene to hit New York City directly. "History suggests that the economic damage could run into the tens of billions of dollars, depending on the severity of the storm and how close it comes to the city. Unlikely but theoretically plausible scenarios could have the damage entering the realm of the costliest natural disasters of all time, and perhaps being large enough to have a materially negative effect on the nation's gross domestic product," he writes.
Commercial Property Executive spoke with Greg Hulbert, a senior vice president with Jones Lang LaSalle, earlier this week about what do in the aftermath of the 5.9 tremor on Tuesday. Many of his comments hold true for a weather-related disaster as well. "If something in a building is damaged," he said, "cracks in columns, settling in masonry or with a ceiling grid out of alignment, I recommend calling a structural engineer to give the building a structural analysis. If need be, they can tell you the necessary repairs or they can red-tag a building," closing it off to all use.
New York City Mayor Michael Bloomberg told residents to "prepare for the worst" as the area braces for the oncoming storm, expected to hit late Saturday. As of 10:15 a.m. Friday, states of emergency had been declared in North Carolina for counties east of Interstate 95 as well as in Virginia, Maryland, Delaware, New Jersey and parts of New York, with other coastal regions expected to follow.
"It's better not to wait until the last minute to prepare for a natural disaster," said Mark Lewis, vice president of InStar, a firm that helps businesses recover after disasters. "Given a little more time, our first and foremost advice is to ensure you have sufficient insurance coverage for wind-, water- and earthquake-related damages. In addition, make sure you have adequate business-interruption insurance, not just to cover your losses but to help defray the costs of a temporary business location if necessary."
In preparation, New York City is advising residents in low-lying coastal areas, such as Coney Island and Manhattan Beach in Brooklyn, Far Rockaway and Broad Channel in Queens, and Midland Beach and other parts of Staten Island, that evacuations may be necessary.