The South Florida office of Duke Realty Corp. has leased a 501,200-square-foot speculative building at Miami 27 Business Park, the pure-play logistics property REIT's new two-building development in Medley, Fla. FedEx Ground committed to the entire facility, leaving nary a square-foot available at the approximately 723,200-square-foot South Florida industrial complex.
---
READ ALSO: When Passion Fuels Progressive Leadership
---
"Our leasing has been strong in our portfolio, and we've been leasing them on average two months after they were put in service," James Connor, CEO of Duke Realty Corp., said during the company's fourth quarter 2021 earnings call on January 27, 2022.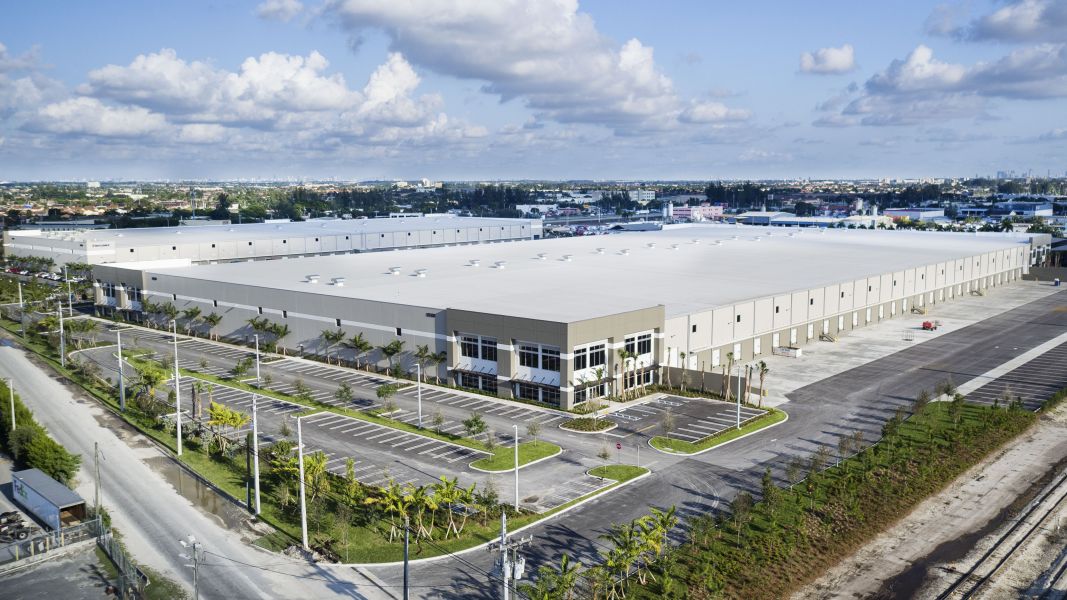 Sited on 35 acres adjacent to U.S. Highway 27, Miami 27 Business Park sits within 2 miles of the Florida Turnpike and within close proximity of Miami International Airport. The LEED-certified park offers rail access, on-site trailer storage, as well as outside storage. Building 2, a 222,000-square-foot facility located at 10310 N.W. 121st Way, was the first of the two buildings to deliver and Duke had preleased the space in its entirety to two tenants months in advance of construction completion.
Building 1, FedEx Ground's newly leased home, carries the address of 10300 N.W. 121st Way. Duke broke ground on the project in May 2021. The facility occupies just over 23 acres and features a 36-foot clear height, 53 dock doors and four drive-in doors. Duke relied on Colliers International's Erin Byers and Steven Wasserman for representation in the lease transaction with FedEx Ground, as well as internal representation provided by David Loudenslager, a vice president of leasing and development with the South Florida office of Duke Realty Corp.
Making moves in Miami
The Miami industrial market is thriving, and its forecast is as bright as the sun that shines down on its beaches. As noted in a JLL report, 2021 will go down in the books as one of the best years for the metro's industrial sector, as each submarket posted positive fundamentals and nearly every metric hit records, including the lowest-ever total vacancy rate of 2.6 percent in the fourth quarter.
The forecast is for more of the same in 2022 and beyond, thanks in no small part to e-commerce and distribution companies seeking a way to capitalize on the robust and growing population base. While Duke did not disclose its specific plans for Miami during the earnings call, the company did allude to certain possibilities.
"Our '22 development plans include a significant component of specular projects in coastal Tier 1 markets, which we have consistently demonstrated a track record of quickly leasing and which we believe will allow us to take advantage of the continued rental rate increases in those markets," Mark Denien, CFO of Duke Realty Corp., said during the call.